UNICEF Offers Microcredit to Build Toilets in Erode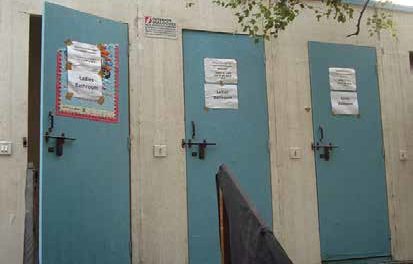 UNICEF has funded members of self-help groups in Erode, in Tamil Nadu, to build toilets in their homes. MYRADA, an NGO, has supported the formation of federations that use the fund from UNICEF not as a grant but as a revolving fund for constructing toilets in the houses of the federation members.
This is a unique model because; the revolving fund is neither managed by UNICEF nor the NGO. The revolving fund concept believes that change in behavior does not happen simply with one toilet but existence of several facilities.
http://www.indiawaterportal.org/articles/microcreditsanitation- quiet-revolution