Lake Warrior – Sahithi Pingali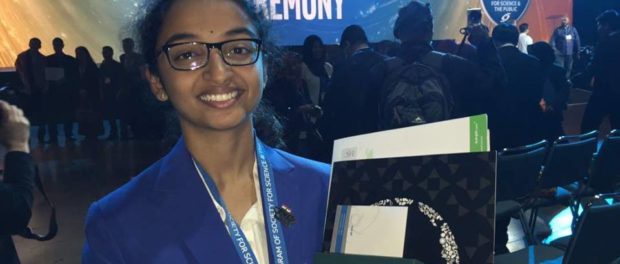 Behind the starry luminescence which Sahithi Pingali finds herself in today is a heart made of green gold. Her success can be attributed to her innate ability to amalgamate science, technology, civic concern and a collaborative mindset. Yet, it is apparent that all these are driven largely by her love for lakes 
Sahithi Pingali, a grade 12 student from Inventure Academy, Bengaluru, won several awards at most competitions she entered in the last one year. The list is long. At The International Sustainable World Engineering Energy Environment Project) Olympiad held in Houston, (ISWEEEP) Texas, recently Sahithi Pingali won the Gold Medal for her research on 'An Innovative Crowd sourcing Approach to Monitoring Freshwater Bodies'.
At the INTEL ISEF international finals, she won 3 special awards in addition to placing overall second in the category Earth and Environmental Sciences. ISEF is the world's largest international high school STEM (science, technology, engineering and mathematics) competition. Created and run by Society for Science & the Public (SSP), it has been honoring young researchers since 1950. Sponsored by Intel, ISEF this year brought together students from 78 countries.
At the ISWEEEP award ceremony Sahithi said: "The interesting thing about my project is that it's all about crowd-sourcing; getting students and citizens to contribute scientific data. Our Lakes Our Voice was the inspiration for this – it was the dedication and commitment of my team members at Inventure that convinced me that high school students were capable of gathering such reliable data, while increasing their environmental awareness and knowledge of science. I hope students all over Bangalore will take this as a call for action to adopt lakes and lead the way for the rest of the world."
Sahithi was first exposed to the impact of development on Bangalore's lifeline – our network of lakes – in July 2015, when she won a scholarship from Inventure to participate in the American India Foundation (AIF) program, to study the impact of urban development on scarce resources. She was also part of the Inventure team that participated in the OLOV (an Inventure Change Maker initiative) aimed at students from AIF and Inventure doing an experiential case study on Varthur Lake, a 450-acre water body in Inventure's vicinity.
The team's findings through OLOV prompted Sahithi and her team to research the various factors that contribute to the pollution of our water bodies through surveys, sessions with experts, and interviewing people who live and work around the lakes, while carrying out regular testing on ten different Bangalore lakes, for over a year.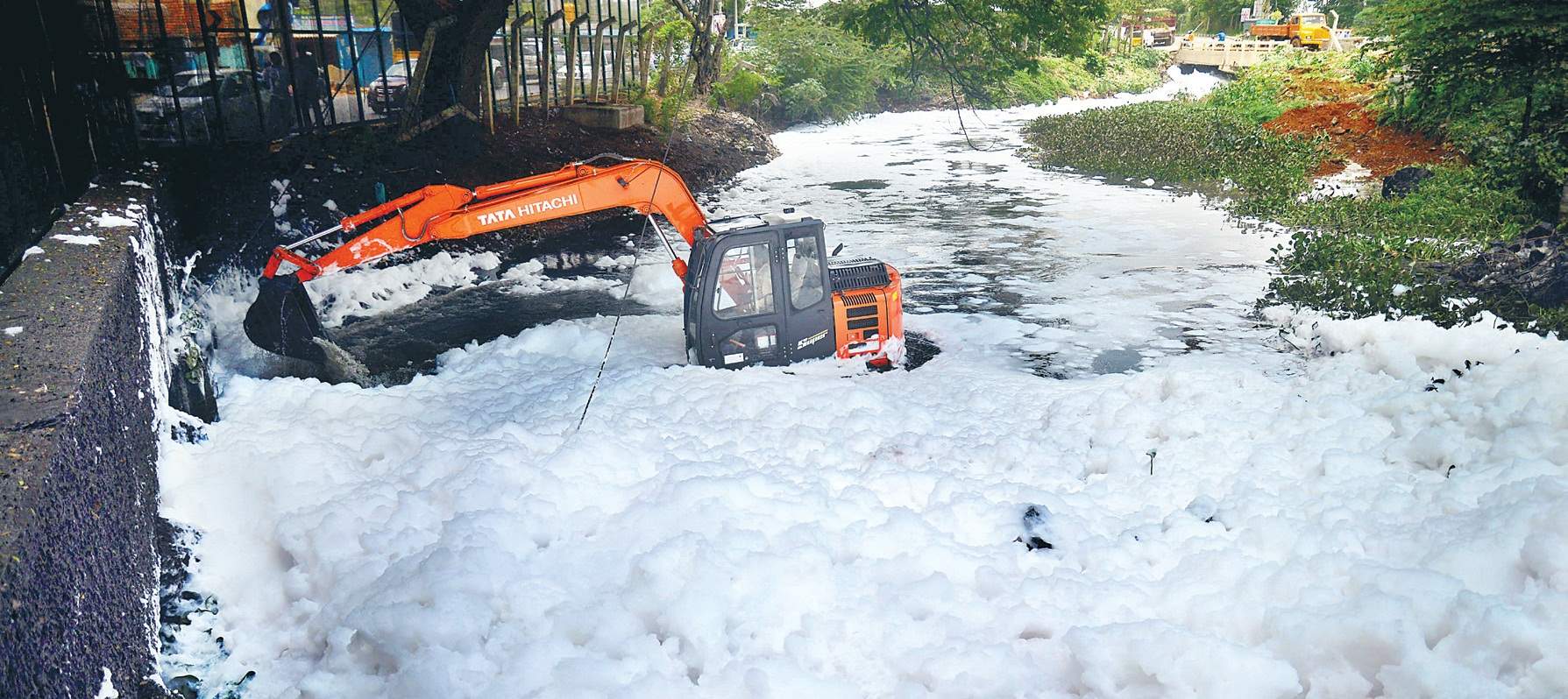 Mobile Phone App
Sahithi developed an integrated mobile phone app and lake monitoring kit which is being used to visualize changing lake conditions by crowd-sourcing lake monitoring to citizens and students. All the collected data feeds into a live web-based water health map of the world which automatically indicates the status of each monitored water body.
Sahithi is at the University of Michigan pursuing an internship under Professor Lutgarde Raskin in the Environmental & Water Resources Engineering Centre within the Civil & Environmental Engineering Department
Sahithi's work, along with hundreds of volunteers and citizens of Bengaluru, could result in the city regaining its lost glory as the city of lakes. Her contribution is special because success of any movement is possible only if civic activism is driven by technology and dynamic collaboration.