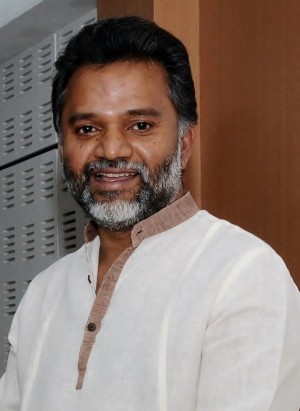 Nagaraja Prakasam
Nagaraja (Naga) Prakasam is a versatile and passionate leader with 2+ decades of global experience (decade in the USA and a decade+ in India). As a full time angel investor, invested in 16 start-ups and seen 3 exits. He spearheaded Impact thinking in Indian Angel Network and co-founded IANImpact. His personal mantra is "Start-ups should focus on India's strength – people, problems, Tech (PPT)".
He believes in hands on approach and travels extensively in rural areas understanding the need first hand. Naga is sought after as thought leader in Impact space and inspired many students as a motivational speaker in number of colleges.
He delivered the C.K.Prahalad memorial lecture at World CoCreation Day. He also chaired the "Green Revolution 2.0 – Food Security and the role of innovation" at 10th CII Innovation Summit. He spoke at launch of Bank of Innovations and Ideas (BII) by Ministry of Rural Development along with late Dr. Abdul Kalam. He was awarded "Successful Person 2015″ by Sangam4, Chennai.
He is a partner at Acumen – New York based $100M impact venture fund and serves as an independent director in one of its portfolio company, Guardian – a micro finance venture working in Water and Sanitation.
He is the Founder Chairman of Native Angels Network (NAN) by Native Lead foundation (NLF) – enables entrepreneurship in non-metros of Tamil Nadu, with the vision to Enable, Nurture, Incubate, Invest. NAN has grown into 60 angels in Madurai, Trichy, and Coimbatore with 2 investments in less than a year, touching 120 start-ups, 37 colleges.
He is the Mentor-in-Residence at NSRCEL, IIMB. He is also Board member of Action for India and a Mentor at CIIE, IIMA. He serves as an advisor to IIHR-Bangalore incubator for Agri-preneurs.
His investments include Lumiere Organic, Saahas, Freshworld, Uniphore (raised series A), GoCoOp (raising series A), Happy Hens, Rain Stock, Sattva Consulting, GramVaani (merged with OnMobile), Consure (raised series A) , Orangescape, Gamiana, Stayzilla (raised series B), UnBxd (raised series A), Druva (raised series D), Solaron (exited).
He is serving the board of GoCoOp – online market place for co-operatives, Uniphore – voice recognition for 14 Indian languages and 100 dialects. Pushes valuable information to 45 lakh farmers a day. Freshworld – Farm to Home vegetables using clean-tech smart carts. Saahas – Zero Waste Management; recycling 20 tons of waste a day. Rain Stock – affordable RWH, Gray/Black water recycling in Madurai.
He served as President of Atlanta and San Diego Chapters for the Association for India's Development (AID). AID received Times of India Social Impact award in 2011 from the Prime Minister.
Earlier in his career, as President of CDC Software (world's 12th largest enterprise software company) South & Southeast Asia, he managed sales and India Engineering Centre of Excellence. During the 16 years tenure, he grew from Systems Engineer to President and involved in growing the company from $50M to $400M. At the age of 35, he was the youngest executive to be given country head responsibilities. Intrapreneurial culture that he inculcated made the company to be shortlisted for prestigious NExT Practices Award for "Promoting Innovation & Entrepreneurship" by NASSCOM.
Currently residing in Bangalore, Naga holds a B.E. degree from Thiagarajar College of Engineering, India and an MBA degree from the San Diego/Kennesaw State University, United States.
(sourced from http://www.nsrcel.org/)