Regret to announce that due to unforeseen circumstances we have to postpone the SN Dialogue 'Road to India's Sustainability 5.0.'
Will update shortly.
About
While we were learning to understand and apply Industry 4.0, Industry 5.0 has quietly made inroads. For the Japanese, Industry 5.0 is Society 5.0. Interestingly, Sustainability is the key driver in this transition, which will be driven by blockchain, AI, big data and Web 3. But unlike before, the focus of these technologies is expected to be human-centric.
SustainabilityNext magazine is inviting startup entrepreneurs, sustainability/CSR professionals, tech-geeks, educators and students, to get a panoramic view of the future with pioneers Pratik Gauri and Dr. Aravind Chinchure.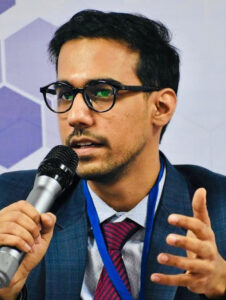 Pratik Gauri
Founder 5ire.org
Pratik Gauri is the pioneer and evangelist of the 5.0 series. As the founder of 5ire.org he has raised $110 million to unleash the power of blockchain on sustainability. Through this, he promises to inspire a paradigm shift from a for-profit to a for-benefit economy.
Pratik is championing how India can benefit the most from UN Sustainable Development Goals (SDGs) using blockchain. He is helping create "traffic on the bridge" between KPI-driven performance and SDG-aligned impact.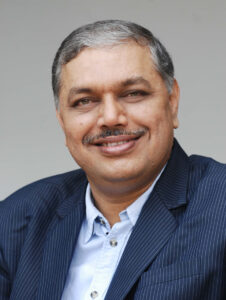 Aravind Chinchure
Innovation Leader, Author
Dr. Aravind Chinchure is the author of the recently published The New Age Organization: How to Navigate Rapid Disruption & Lead in the Fourth Industrial Revolution. See SN review https://sustainabilitynext.in/want-a-framework-to-thrive-in-the-vuca-world/
Dr. Chinchure is one of India's leading innovation leaders, mentor to several start-ups and a key advisor at Deshpande Foundation, that has similar purpose and belief as to what Pratik is trying to create.