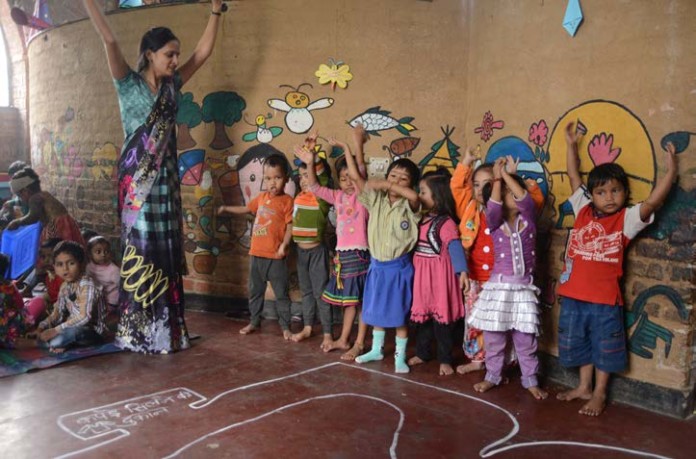 This is big. Encyclopedia Britannica, a global leader in reference material business, partnered with Katha, recently, to take the best of Indian stories published for children, across the world. The objective, they say, is to foster the love of learning in children through innovative education model – of active story-based learning. Katha is India's leading independent publishing house with over 300 titles translated from 21 Indian languages.
Britannica will provide digital knowledge and learning products to Katha schools and learning centers for underprivileged children in India as part of its corporate social responsibility. It will also convert titles owned by Katha into eBooks and distribute them worldwide as a part of its eBook program under the overall eLibrary initiative.
From its repertoire of children's titles and stories sourced from many Indian languages, Katha will compile a Literature Reader in English as a curricular textbook for Classes 1-8, which Britannica will publish and market in India. Britannica will, in turn, leverage its channels to offer the Literature Reader to schools abroad that follow Indian curriculum, as part of its curricular offering. Jorge Cauz, president of Encyclopedia Britannica, Inc. is visiting India to promote digital learning in the South Asia region. He has been at the center of Britannica's transformation from a 246-year old publisher of printed reference works to an innovative provider of digital education products in online, mobile and printed versions for individual consumers and families, schools, libraries and universities.
Mrs. Geeta Dharmarajan, the creative and innovative force behind Katha's work, for over the 25 years, said: "It gives me great joy that as Katha celebrates its silver jubilee this year, we join forces with such a respected and world-renowned company to get great Indian stories into the hands of children worldwide and share India's rich cultural heritage with them. We are living in exciting times where technology is bringing great changes to the educational possibilities for our children.
Our partnership with Britannica helps us realize our dream of inspiring children to learn."
A visibly touched Jorge Cauz, who visited the Katha school located in a slum in South Delhi, said: "I firmly believe that trustworthy digital content coupled with highly motivated teachers, especially like the ones I met at Katha, can play a significant role in promoting literacy among the underprivileged". Katha is a nonprofit organization. By seamlessly connecting grassroots work in education and urban resurgence, Katha brings children living in poverty into reading and quality education. So far it has brought schooling to 162,500 children, trained 17,000 of them in IT, taught 90,000 women in income-generation and social activism skills, and brought the joy of reading to more than 6,000,000 children.