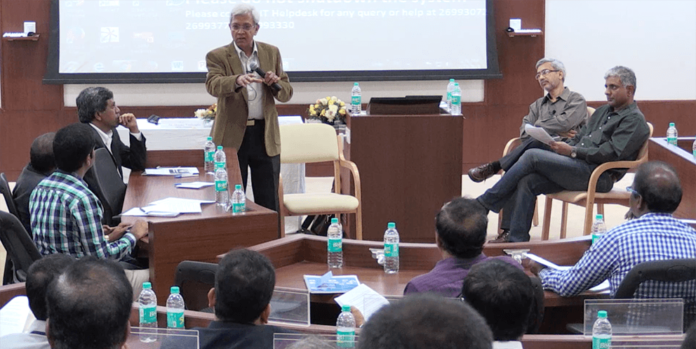 Higher education with online and hybrid modules is seriously bridging skilling and quality gap of both students and faculty
India's higher education sector has been seeking a robust solution that could be scaled to enhance access for more than a decade. Only 10% of our youth, which is 20 million, have access to higher education. A very high student-teacher ratio means that India will find it difficult to meet the higher education demands with the brick-and-mortar institutions. Therefore, Massive Open Online Courses (MOOCs) came into being to offer a scalable way of increasing access to quality education using technology.
The Indian Institute of Management Bangalore launched its MOOCs Programme – IIMBx – with the objective of making business and management education accessible and using educational technology to improve the quality of management education. MOOCs allow learners to enroll into courses in a free and open manner and complete courses in a flexible direct-to-device format.
Link to IIMBx MOOCs: https://www.edx.org/school/iimbx
Current impact, future potential – at IIMB MOOCs
The IIMBx MOOCs Program started in August 2014 and the first IIMBx MOOCs went live in July 2015. Since then, IIMBx has reached out to more than 5 lakh learners from 185+ countries around the world through 25+ unique online courses in subjects ranging from Accounting and Finance to Entrepreneurship.
Recently, IIMBx launched two online MicroMasters Programme in (i) Business Management and (ii) Entrepreneurship that offers learners the opportunity to complete a selection of courses online and then come to campus to complete an Executive Education Programme in an accelerated manner. More than 7,500 certificates have been issued to MOOC learners so far.
Blended Learning
In addition to producing MOOCs, IIMBx is also working on Blended or Hybrid learning using MOOCs, by delivering academic and faculty development programmes that leverage the power of MOOCs and supplement them with live faculty, in-class sessions. It recently completed a couple of academic programmes using blended MOOCs.
MOOCs for Professional Development
MOOCs are very effective for the constant upskilling. It not only paves the path for life-long learning but also provide flexibility of anytime, anywhere learning. In fact, the median age of learners in IIMBx MOOCs is 30 – and there is a high presence of working professionals in it.
Recent conversations with learning & development (L&D) and HR leaders have shown that the industry has started recognizing digital learning as a genuine means of employee upskilling. In fact, the entire IIMBx MOOCs team and IIMB staff, is encouraged to leverage online courses for their personal and professional training requirements.
MOOCs for Faculty Development
While a lot can be said of the effectiveness of MOOCs and blended learning for students, a very desirable side-effect of the MOOCs movement is changing and improving the ways in which content is taught. Every single IIMBx faculty who has done a MOOC training said that in-class teaching methodologies have undergone a change for the better.
India has more than 4000 management educational institutions and availability of quality faculty is a common problem. MOOCs can play a strong role in improving quality of teaching by encouraging faculty to use digital courseware available through MOOCs in blended format in the classroom. Through faculty development programmes in Blended MOOCs, IIMBx has trained more than 500 B-school faculty in blending MOOCs in the classroom.