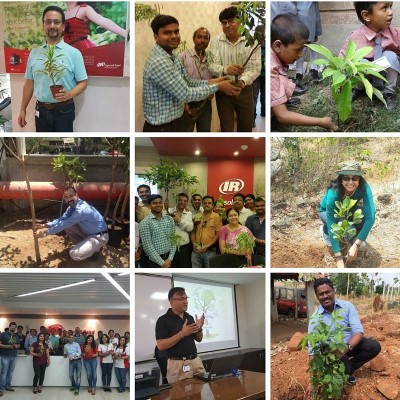 Ingersoll Rand, a world leader in creating comfortable, sustainable and efficient environments, announced key milestones towards its climate commitment to the Clinton Global Initiative.
To date, the company's climate commitment has supported the avoidance of approximately 2 million metric tons of CO2 globally, which is equivalent to annual CO2 emissions from nearly 300,000 homes annual electricity use and more than 2.3 billion pounds of coal burned. By 2030, the company expects to reduce its carbon footprint by 50 million
metric tons.
Some of the 2015 advancements include the launch of the Ingersoll Rand EcoWise™ portfolio that endorses company products that use low global warming potential refrigerant and have a high efficiency operation.
To create a sustainable future, Ingersoll Rand announced a profound climate commitment in September 2014 to increase energy efficiency and reduce the environmental impact from the company's operations and product portfolio by 2030. The Ingersoll Rand Climate Commitment pledged to:
• Cut the refrigerant GHG footprint of its products by 50% by 2020 and incorporate lower global warming potential (GWP) alternatives across its portfolio by 2030;
• Invest $500 million in product-related research and development over the next five years to fund the long-term reduction of GHG emissions;
• and Reduce company operations-related GHG emissions by 35% by 2020.
The company has launched a web-based tool alongside sustainability expert thinkstep which collects product-related GHG emissions data to help Ingersoll Rand quantify and report progress against the commitment.