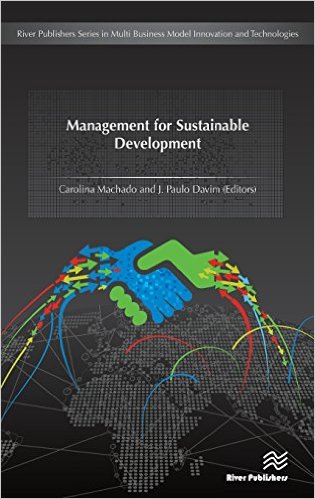 Conscious of the environment where we live everybody looks to fi nd the best solutions to solve problems that result from Human evolution. Sustainable development is understood to be people centred. We have a special concern with cultural, social and economic dimensions, where individuals can develop, together as a society, whilst at the same
time individual and organizational activities can be implemented without destroying the present diversity and complexity of the ecological system where we live.
This book looks to cover issues related to the management for sustainable development such as the re-use, recycling, waste reduction, added value, low costs and time of production,sustainable behaviour, not only in an environmental perspective but also in an organizational perspective. Managing for a sustainable development appears as a management philosophy focused in productivity improvement considering different kinds of goals, such as biological,
economic and social systems goals. This book contributes to the exchange of experiences and perspectives about the state of research related to the management for a sustainable development, as well as the future direction of this research field.
It looks to provide a support to academics and researchers, as well as those operating in the management fi eld and who need to deal with policies and strategies related to sustainable development issues.