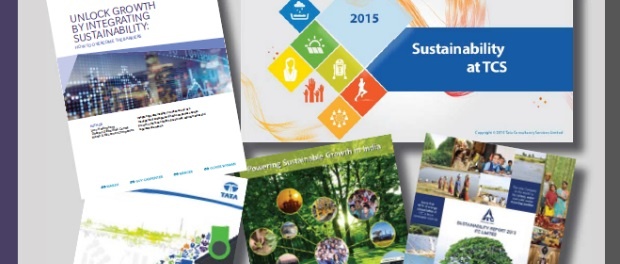 A recent incisive study of 46 companies on the quality of India's corporate sustainability reporting shows significant progress. Yet, it rues lack of seriousness of senior management to sustainability and the lack of will to create greater value
GRI Regional Hub South Asia, Indian Institute of Management Bangalore and TCS Ltd jointly released a study in November 2016 titled 'Sustainability Integration – Corporate Reporting Practices in India'. It found that the level of disclosure by Indian companies has gone up indicating a greater understanding of the links between sustainability practices, corporate performance and competitive advantage.
It also explores the level of disclosure among Indian reporting organizations. It focuses on understanding the qualitative aspects of disclosure in the area of sustainability strategy, and its potential connection to senior decision-makers' commitment, materiality, risks, and opportunities.
To the authors of the report, 'Integrating sustainability' implies incorporating sustainability issues (environmental, social, and broader economic factors) into an organization's decision-making process, actions, and performance management.
It notes that a lack of an integrated approach limits an organization's abilities to thrive in the future. Integration of risk arising out of material aspects allows organizations to move sustainability from stand-alone initiative to an embedded consideration – part of the larger picture.
The authors also note that "high quality performance data is essential to integrate sustainability across the enterprise. Companies that embed this data into their business strategies will be able to make more informed strategic decisions.
Companies and stakeholders have realized that greater transparency fosters stronger relationships, which is essential for building long-term trust.
India's stock market regulator Securities and Exchange Board of India (SEBI) has so far asked only top 500 companies listed on Indian stock exchanges to include business responsibility reports in their annual reports.
Of the 46 companies included in this study, 34 preferred reporting 'in accordance' with the GRI's G4 Sustainability Reporting Guidelines' core option, rather than the comprehensive option.
Most, especially small and medium-sized enterprises (SMEs) prefer to gradually step-up the level of their reporting, beginning with the core option and eventually moving on to the comprehensive option.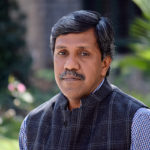 Key Findings
• Only 39% of the firms in this study provided a comprehensive description of the risks and opportunities arising from sustainability trends. There is an urgent need for the management to pay greater attention to this aspect
• Over 93% of the firms studied identified and disclosed material aspects. These material aspects often have a significant financial impact in the short term or long term on an organization.
• While senior decision-makers generally articulate key events and achievements, few have started disclosing on challenges such as accidents, fatalities, or workforce unrest.
• Due to GRI reporting requirements and the evolution of regulatory bodies on mandatory reporting, Sustainability is now entrenched in the boardroom; leading to improved governance of
sustainability impacts.
The Flip Side
• Reporting is often seen as an exercise in public relations rather than a tool for corporate transformation which can contribute to a sustainable economy.
• Many companies claim that 'sustainability is in their DNA' but fail to create value, indicating the lack of integration in their core business strategy.
• While many corporate sustainability programs have achieved success on initiatives like optimizing energy use, reducing CO2 emissions, water conservation, and managing labor conditions, few have broken out of the sustainability silo and embedded this practice in the overall organizational strategy for business value creation.
• Even leaders in reporting are still cautious about disclosing sustainability aspects.
• Very few companies demonstrate senior management involvement and leadership
• Absence of proactive interest from users of the sustainability-related information such as consumers and governments
• Dependency on a regulatory regime of disclosure rather than business case driven voluntary approach
"At Mahindra we went through an exercise of identifying climate change related risks which individual businesses run. The tractor business has been tracking water availability as a variable for demand forecasting. This led to the identification of micro-irrigation as a business opportunity and the initiation of the business through an acquisition.
Anirban Ghosh, Chief Sustainability Officer, Mahindra Group

"Unless you have this data upfront and are held accountable for the data, it will not drive performance."
Nazeeb Arif, Executive Vice President, ITC Limited