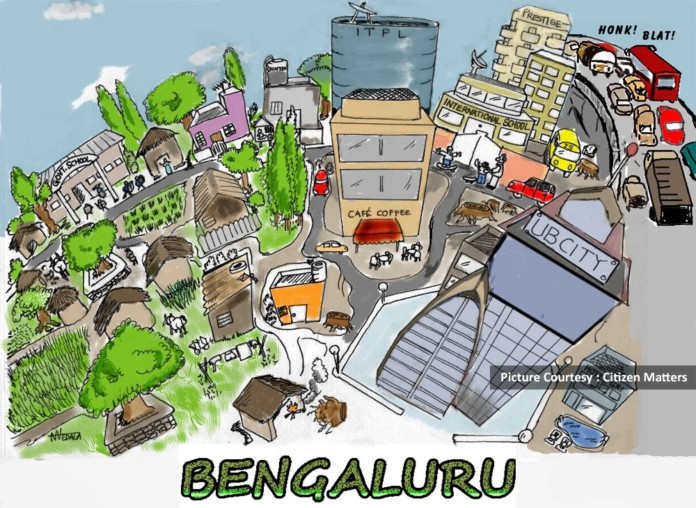 When there's so much talk about smart cities in India in recent years, why isn't there a serious discourse about Sustainable Cities as well? Isn't Green Cities really smart cities? Is it time then to change how we imagine future Indian cities?
The good news is, we are yet to build them and we can do that the sustainable way. The bad news is – are we taking advantage of this opportunity? Looking at how the Government of India's smart cities are rolling out, it looks like we are not.
The launch of Bangalore Sustainability Forum in 2018 is offering a platform for such a discourse. An initiative of Wipro under the leadership of its head of Sustainability, P S Narayan and Prof. Satyajit Mayor, Director of National Centre for Biological Sciences, the forum offers deeper, diverse, inclusive, science-driven dialogue to address current and future challenges facing urban habitats in India, particularly Bengaluru.
Unlike the formats of most public conversations, BSF has done three retreat-style dialogues so far – on Urban Water, Urban Sustainability and recently on Urban Climate Change. All three were attended by a bunch of 30 odd specialists in diverse fields.
The forum is getting itself formally organized with a website and a set up shortly.
Reimagining or imagining the future of cities is a serious exercise today and needs to be done in a democratic way for it to have higher chances of success.
Bangalore is one of the lucky cities where the civil society is vibrant. But it needs to do much more, ask more daring questions and demand daring responses. BSF hopes to facilitate this exercise of informed democratic dialogue on the city's sustainable future.