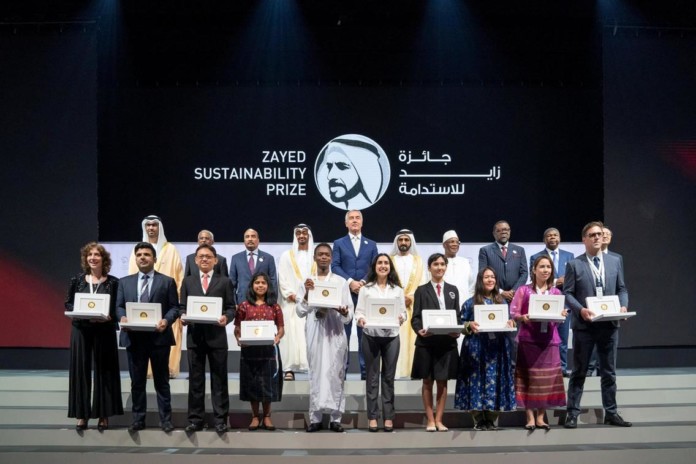 Students Educational and Cultural Movement of Ladakh (SECMOL) won the prestigious Zayed Sustainability Prize for 2019. The USD100, 000 prize is under the high school category.
SECMOL is an existing sustainable campus looking to further investment in solar energy, food gardens and hydroponics, with the aim of making the school fully self-sustainable in kitchen fuel, electricity, and water. The project has two phases; Phase 1 is designed to empower students so that they experiment, learn, build confidence and competency. There are also plans to develop maths and science labs.
Student learning focus: To build students' self-confidence, for them to become more comfortable with experimentation and technology, and to then take-away new sustainable farming methods back out into the community.
SELCO FOUNDATION won the 2018 winner for the Non-Profit Organization category. The prize money here is USD 600,000.
The philosophy of SELCO Foundation is that decentralized renewable energy solutions need to be implemented holistically by combining technology, finance and social aspects to demonstrate the link between environmental sustainability and poverty alleviation. These solutions lead to an improved quality of life and increased incomes for the poor: with the underlying aim to create processes that can be replicated around the world for 3 billion poor people. Since 2010, SELCO Foundation has influenced grass-root level solutions and has also become a pioneering symbol of social innovation and sustainable energy for the poor across the world.
The Zayed Sustainability Prize is part of the Zayed Future Energy Prize. It is UAE's pioneering global award in sustainability and was established in 2008. It is an annual award which recognises and rewards the achievements of those who are driving impactful, innovative and inspiring sustainability solutions across five distinct categories: Health, Food, Energy, Water and Global High Schools (Education).
The award recognizes pioneering solutions and technologies that can change the world. Over 318 million people have been directly or indirectly impacted by the sustainability solutions and school projects of the 76 recipients of the Prize winners since 2009.