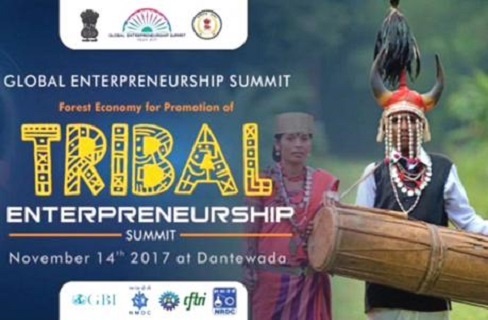 It was indeed courageous of the Chhattisgarh government to hold the 'Tribal Entrepreneurship Summit in Dantewada on 14 November 2017. Security was in full strength even as its local MP and heads of police painstakingly tried to persuade prospective investors not to be swayed by the perception that Bastar was still a Naxalite stronghold. The local administration was pleasantly surprised at the large turnout.
What surprised most outsiders was display of Dantewada and Bastar region's exquisite varieties of rice and millets. In his 1970 study Dr. Richhariya showed 6000 varieties of paddy in Bastar region alone. Even as most of this variety is lost, what's remaining is still quite a spread that has the potential for smart commercialization.
A government literature states: "On one side there are many short duration varieties of paddy which grow on upland with little water, there are many varieties which grow in standing water to the scale of 7 – 8 feet and still manage to give yield to the farmers."
The region also has a rich variety of millets like Little Millet, Kodo Millet, Proso Millet, Barnyard Millet and Finger Millet. These are climate-smart crops which grow with minimum water and in less fertile soil.
All these varieties of rice and millets were on display at the summit. The challenge is how to commercially expand production which help tribals, who form 75% of the population of the region, raise their living standards.
Organic Farmers' Cooperative
As recent as last year, small and organic farmers of Dantewada formed a farmers' cooperative called Bhoomgaadi. The objective is to take Dantewada's organically grown grains to the national market. Already Bhoomgaadi procures from more than 200 farmer groups of the district, processes it and has started selling across India with the brand name Aadim. The brand stands for indigenous and original. The company says its pricing is affordable so that even middle class families could afford organic stuff.
Some native varieties include Lokati Machi, Sathka (red rice), Javaphul (aromatic rice), Dubraj (mild aromatic), Kalamali (low glycemic), Chudi (red-cum-brown rice), HMT (named after the watch brand for common use), Brown Rice and     Kosra (Little Millet).
Imli Chaska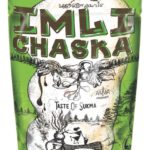 Sukma district of Bastar is hit most by Naxal activity. It was the brainchild of one of the recent Collector who hit upon this idea of harnessing tamarind which is grown in abundance in the region and has a unique flavor. Mixed with organic jiggery, this sauce offers immense health benefits.
Sukma's Imli Chaska – marketed as Taste of Sukma, is a tangy sauce that has the potential of putting this land onto the global map. Aranya, the brand custodian, has come up with modern packaging for this organic sauce. It claims 85% pulp as against 23% of popular multinational brands.
The company is coordinating with ancillary industries to scale operations. A true agro-forest product it offers big hopes for employment especially for Naxal affected tribal population.
Rural Caravan
Rohit Pillai, Founding Director of Rural Caravan, was one of the stars at the summit. Rural Caravan is a social enterprise that designs ecosystems for rural livelihood generation by encouraging rural entrepreneurs. Based in Nasik, Maharashtra, it's mission is to make rural development a profitable enterprise in itself. It's USP is providing market linkages, the most difficult factor for rural entrepreneurs. He spoke of how tribal entrepreneurs created a smokeless village.
Ransom Lungleng, founder of Cold Barn (coldbarn.com) set the toughest challenge to the stakeholders of the tribal ecosystem – "Bring tribal youth out of government charity system by making them turn into entrepreneurs." He helps small enterprises with building e-commerce sites in the North East.
Elephant-friendly Tea Farms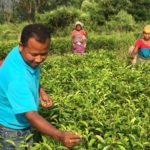 Tenzing Bodosa's Bodosa Farms in Assam is perhaps India's only elephant-friendly tea growing estate. Locted in Kachibari village in the state's Udalguri district, Badosa Farms provides dedicated area where elephants can treat themselves to bamboo and grass.  The farm also boasts of rich biodiversity.
Tenzing's farms has also trained 30,000 farmers in the area and boasts of using traditional wisdom to solve problems.
Tribal Plates in Europe
A group of over 3,500 women from 127 tribal hamlets in Kandhamal, Sambalpur, Angul and Deogarh have tied up with Leaf Democracy, a German company, to supply one lakh siali leaf plates every month. The plates, commonly known as pattals, are used as biodegradable alternative to plastic and styrofoam.
Other tribal businesses on display were:
Gothrathalam – an alternate school for tribal children in Kerala
Last Forest – provides livelihood to 6,500 tribals in remote Nilgiris
ALC India empowers 65,000 women by turning them into entrepreneurs
EAGL uses goats to fight poverty in tribal Maharashtra
Mendha Lekha is India's first bamboo economy village