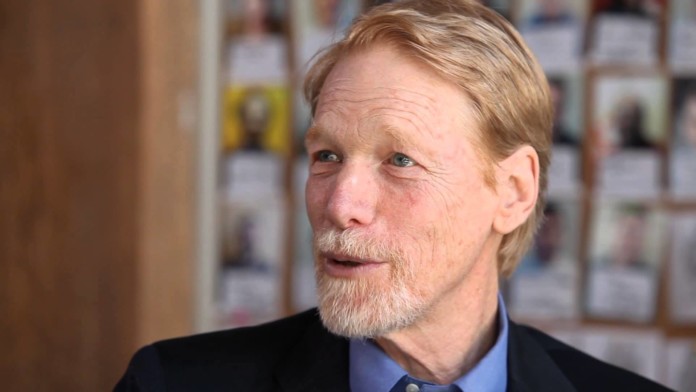 The popular belief is that the consumers are the primary drivers of sustainability today, that they are forcing businesses to shift their processes that is more eco-friendly. However, according to Gifford Pinchot, leading authority on intrapreneurship and sustainability, it is the employees who are and who will drive sustainability better in organizations. This is because employees know what happens in organizations better
than consumers.
Gifford was in India recently to address a conclave on 'Intrapreneurship' organized by Unfold Consulting in Bengaluru recently. Excerpts of his chat with Benedict Paramanand:
Our civilization faces a crisis that is sufficiently serious. It requires every sector to be involved in addressing them. Business has the combination of creativity, the resources and the position in the economic system to change many things. If you think about how we can become a sustainable nation – it can only happen only if there's tremendous innovation.
Which is why intrapreneurship plays an important role: Employees today are saying – I want to express my values. People tend to have broader set of values rather than just focus on money.
This is causing the more talented individuals inside organization to direct their energies towards things like sustainability. This is particularly true of the younger generation. They are choosing projects to become entrepreneurial – to make the world a better place. From the business perspective, organizations have to pay attention or else they will lose their best talent.
The relationship between what people care about and what drives business are coming into sharper focus. You cannot fool employees easily. You have to be authentic especially when it comes to sustainability to keep the best talent these days.
I used to run a software company and we thought we are doing the right thing. We had dogs in the office, had benefits for LGBT community etc. We had a manager who was a recognized genius in internet security business. He was 26 years old and was offered 250,000 dollars package by Microsoft but he decided to stay on and work with us. He said he liked who we are and what we did and he liked to work here and was not sure if Microsoft would fit his values.
Being honestly devoted to the welfare of the people in the company and country makes people to bond and stay. This is a strategic and existential problem that companies should focus on doing the right thing.
You want people who bring their whole selves to work. You want people who bring their integrity
to work.
If you tell people run more efficiently so that shareholders can become rich, not many would be inspired by that. But if you tell them run the company so efficiently that you can save the planet, it's quite likely that people will come to work straight from their bed.
There's a recent interesting story in Intel that happened three years ago in the US. Employees heard they could be sacked. They got together and said if we cut costs, we don't have to cut jobs. They went on to save 121 million dollars in order to keep everyone employed.
Organizations have to create pathways for employees to bring ideas to workplace. Better ways is not top down, but bottom up by empowering middle managers.
Trump Threat
It appears the Trump administration is going to do enormous damage. The only good news is that his positions are so extreme that people may react adversely and we could actually make progress. Companies that are making long-term investment will not worry much.
The problem is the human race faces requires more radical changes today. The Paris accord has taken us only 7.5 percent of the way.
Our hope is technology, rise of civil society and geo-engineering like shielding the sun.
Gifford Pinchot is sustainable business school founder, entrepreneur, author-speaker-consultant on intrapreneuring, sustainable innovation and organizational intelligence. He has founded and sold three businesses, one each in manufacturing, software and consulting.