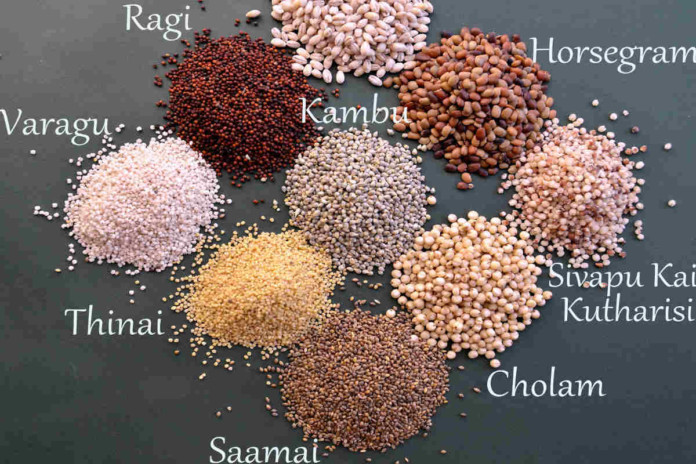 The Government of Tamil Nadu has taken a leading role in launching a comprehensive scheme of over `800 crore, benefitting at least 12 lakh farmers engaged in dry land agriculture and targeting coverage of around 18 lakh hectares, has been launched in 25 districts. The new initiative attaches importance to the optimization of nutrient profile, reproductive health and udder health of cattle owned by the farmers.
The Tamil Nadu Technology Development & Promotion Centre of CII is organizing the Millet Summit on 21st April 2017 at Hotel Taj Coramandel, Chennai.
Millet Summit would focus on theme of reviving millet cultivation, processing technologies and consumption in order to contribute food and nutritional security and focusing on addressing challenges, research direction, technological gaps and constraints and develop delivery mechanism for improvements in farm productivity are matched by post-harvest and preservation technologies.
Millets comprise a group of cereal species that are genetically diverse and adapted to a range of marginal growing conditions. Millets require few inputs and withstand severe biotic and abiotic stresses. They are also more nutritious than major cereals. Despite these advantages, neglect in several arenas has resulted in a steady decline in the cultivation of millets in India over the past few decades.
The conference aims to cover the key areas in the following sessions:
The Future of Health and Wellness in Food Retailing
Millet Value Chain
Millet Processing Technologies
Millets-Value Added Products
Around 200 senior management personnel representing Industry leaders & senior executives of leading manufacturers of food products, traditional food companies, seed companies, millet processing equipment manufacturers, consultants, bankers and investors, tech and communication experts, exporters; progressive farmers; retail chains and government agencies are expected to attend this conference.