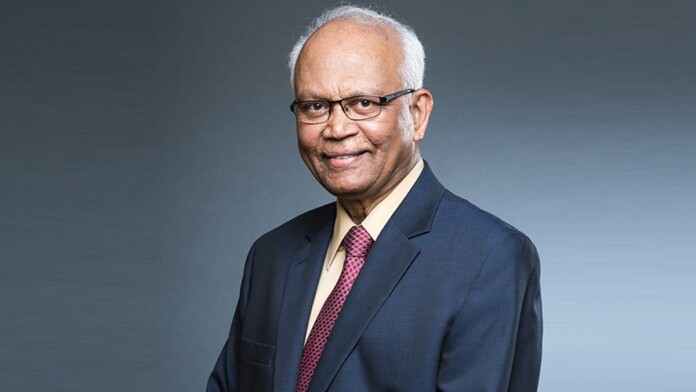 India believes that green hydrogen could solve much of its fuel problems in the near future. Green hydrogen is no longer a dream or hype even for developing markets.
Edited excerpts from Dr. R Mashelkar's talk at India International Science Festival in Goa recently. Watch the video here.
Green hydrogen is imperative for India's green future.
India has shown the fastest growth in solar energy installations by factor of eight so it is possible to move with great speed.
India has a target of 50% of renewable energy contribution to energy mix by 2030 with the potential to reduce carbon dioxide emissions by one gigaton from now until 2030.
The goal is to achieve carbon intensity of GDP to be less than 45% by 2030 and achieve net zero emissions by 2070.
Hydrogen can reduce over 160 billion dollar worth of imports for India.
India is the world's third largest emitter of CO2 with 3.6 gigatons across sectors and therefore we must have significant reduction in carbon dioxide emissions and green hydrogen can play a major role.
Surplus electricity from India's renewable plants can also augment green hydrogen economics.
Hydrogen can help India achieve deep decarbonization of difficult sectors. I'd like to lay down three principles. First is abundant affordable; second is decentralization, digitization and deep decarbonization they will go together.
Investors are flooding the hydrogen sector. Since 2020 10.6 billion dollars have flown in. So investors do believe that hydrogen has a great future.
There are global policy initiatives to push hydrogen adoption and 75 countries have net zero carbon ambition 40 of them have national hydrogen strategies.
What Should We Do
We must develop market demand, market development to encourage private sector investment. Secondly, we must have pilot projects to demonstrate viability because hydrogen has to be moved from one place to the other.
Just as we have the electric grids we must create green hydrogen grids. We have to create specific zones – hydrogen hubs.
Then indigenous manufacturing is important. We should not just make in India but also invent in India.
This will require a policy support and as we speak these policy recommendations are being drawn up. Most importantly we have to also create public awareness because every time new technology comes people should not get scared.
There are opportunities across the value chain – whether you are producing hydrogen, whether you are transporting or storing Hydrogen, or whether you are using hydrogen.
Green hydrogen will be India's biggest goal for providing a quantum jump to address climate change. We have to set near-term goals, mid-term goals and long-term goals.
I'm very happy to see that the corporates are already moving aggressively into green energy. It is not government which is going to produce hydrogen, it is the industry, both public sector as well as the private sector.
Mukesh Ambani, the chairman of Reliance Industries has announced investment of Rs. 75 000 crore in three years. He has talked about setting up four giga factories. He announced the new Energy Council and I'm chairing it.
We are looking at 200 metric tons per year of agro-waste as a source for hydrogen and through energy farming, there can be new energy cane giving 40 million tons of acre of biomass.
We have already developed breakthrough technology for producing hydrogen by a microbial conversion of aggregates that is rich in cellulose. We can produce it at around Rs. 250 rupees per kilogram. It's a win-win situation because we are estimated that it will create additional income for farmers.
We estimate that around 500 000 jobs can be created during this process of agriculture green hydrogen besides stopping farmers burning waste.
We see partnerships coming up. The Indian Oil Corporation and Norway have set up a Center of Excellence on Hydrogen. Tata Motors and Indian Oil are partnering now to create a fuel cell.
We should not just be talking about assembled in India but we should be talking about invent in India as well.
I would say that media is going to play a role an important role in dispelling fears around risks associated with hydrogen. Why not dream of India leading the world's fastest and largest transition from grey hydrogen to green hydrogen. People call me a dangerous optimist.
---
First Hydrogen Microgrid
Power giant NTPC recently awarded India's first green hydrogen microgrid project at its plant in Andhra Pradesh.
Bharat Petroleum Corporation and the Bhabha Atomic Research Centre are collaborating to scale up alkaline electrolyser technology to produce green hydrogen. Electrolyser plants are currently imported.
India is gearing up to be one of the largest markets as well as a hub for hydrogen. A policy to promote early adoption of green hydrogen in refineries, fertiliser, and gas distribution industries is expected soon.

Analysts expect that by 2023, price of green hydrogen could be lower than diesel for passenger cars.
---
a
Support Green Journalism
Dear Readers,
Since March 2013, SustainabilityNext (SN) has been educating and exciting thousands of entrepreneurs, executives and graduate students about the power of Sustainability in influencing our future. It's purpose is to inspire and provoke Indians to move swiftly from awareness to belief to ACTION.

As of December 2021, SN is India's most read digital magazine on the business of sustainability. It has been covering Green Business, Green Products, Social Entrepreneurship, Green Literature, Green Technology, among others. A youth section was added in 2021.

SN launched India's first Green Literature Festival (www.greenlitfest.com) in June 2021 to offer a robust platform for readers and writers to hold meaningful conversations.

For SN to grow and stay relevant it needs to transition from a grant and self-funded model to a community-funded and/or institution/corporate-funded model.
Looking forward to your timely and generous support.
Why Support SN – https://sustainabilitynext.in/support/
All supporters get two-year subscription to SN. You can Gift Subscription to your colleagues/friends/family.

For sponsorships and advertising please contact

Benedict Paramanand
Publisher & Editor
benedict99@gmail.com
a