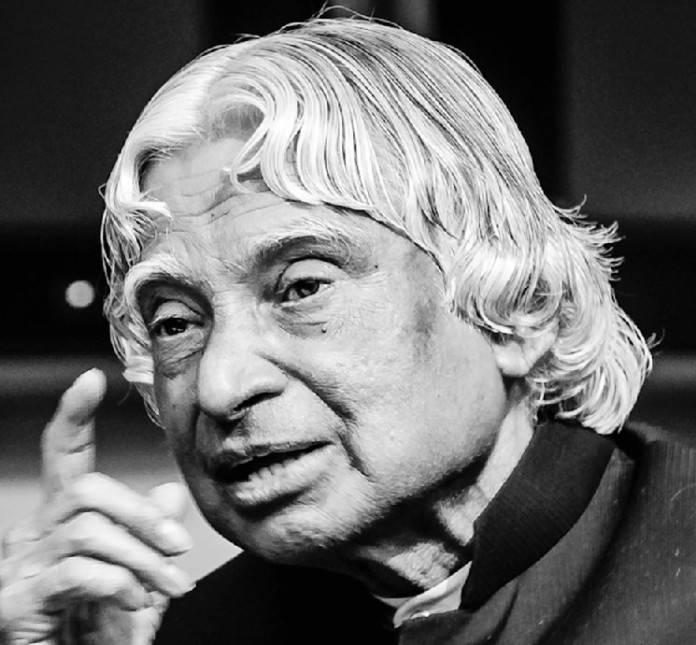 Late Dr. Abdul Kalam is popularly called India's 'missile man.' Looking at his extensive and expansive body of work, influence and impact, missile is just one aspect. Equally important, if not more, are his contribution to the vision and clear implementation strategy for a greener and sustainable India.
Clarity and simplicity in articulating complex ideas and strategies was Dr. Kalam's innate strength. Addressing IIT Bombay during TechFest 2015 in January, he said, close to 200 million Indian households can be used to unleash the potential of solar power. He said rooftops could meet both the household's needs and excess power can be connected to the grid. What India needs is "next generation entrepreneurship" to tap this opportunity.
Like late C K Prahalad, Dr. Kalam was certain that only entrepreneurs can solve most of India's problems. He often asked students to become job creators rather than go out and seek jobs.
With the prices of solar panels dropping significantly, and state electricity boards warming up to the idea of connecting excess power to the grid and some like Karnataka even pioneering it, this may become a reality in the near future. This could promote equitable distribution of energy and clean water which were Dr. Kalam's pet missions.
But unlike many sustainability experts who resent fast economic growth and instead suggest better redistribution, Dr. Kalam believed in India growing at 9 percent to solve most of its problems. His10-point agenda for India beyond 2020 was for bridging rural and urban divide, universal access to healthcare and value-based education. But he didn't mean growth was equivalent to more consumption.
He said: "For millions of years, humanity has been taking more and more resources from Nature. Time has come to take less and less from Nature to achieve sustainability."
His inclusive growth model promoted 'integrated solutions'. He proposed a 'Societal Development Radar' to monitor and review sustainable growth. His user connectivity pyramid was built on "natural resources, infocommunication, convergence of technology, societal business model, applications and at the bottom end, the users."
Dr. Kalam's books will act as an inspiration and guide for policy makers, NGOs and businesses. His legacy is clearly manifest in his books 'India 2020: A Vision for the New Millennium,' 'Ignited Minds' and 'Turning Points: A Journey Through Challenges.' May his soul rest in peace.