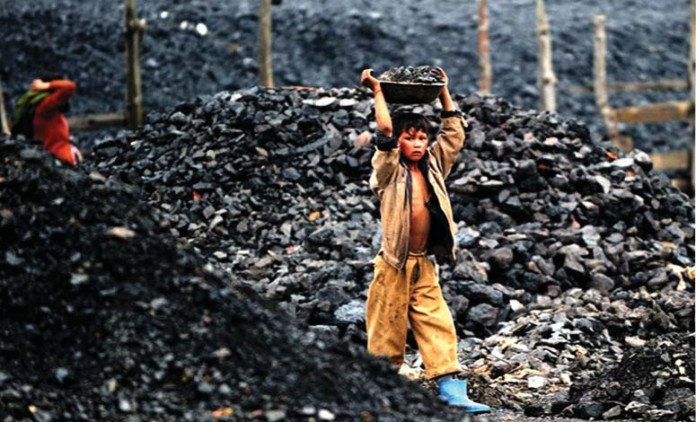 Demand for coal is declining everywhere including the United States and China but India will need coal for a long long time. Here's a look at how the 'dirty' mineral is playing out and what India can do to reduce its dependence
A July 2015 analysis of Bloomberg Intelligence stated: "U.S. power plants are switching to natural gas, environmental restrictions are kicking in, and the coal industry is being derided as the world's No. 1 climate criminal. Prices have crashed.
Globally, the pollution is too thick and the alternatives too cheap for coal to flourish. Wind and solar power costs are crashing, particularly in China, the largest coal user."
In contrast India is starved of coal. Drop in international prices is helping. India now is the third largest importer of coal to feed its power and steel plants. Its domestic coal production is in a limbo due to trade union threats against privatization of coal mines.
It's a long way before India's dependence on coal comes down significantly. TERI statistics noted:
• Around 69% of India's power generation is coal based
• Even under a least coal usage scenario, coal will supply more than 40% of the primary commercial energy in 2031-32
• It is the most abundantly domestically available fossil fuel, while about 80% of oil has to be imported
• A total of 293.50 billion tons of geological resources of coal has been estimated in the country (8% of the global coal reserve)

Way Forward for India
• Create, establish and involve business houses in protecting, increasing forest wealth / cover
• Win partnership with communities • Adopt large-scale decentralized renewable power for rural and urban clusters and use smart pricing
• Enforce very high efficiency and prevent air pollution in mining and transport of coal
• Pricing incentive for use of non-fossil fuel based energy
• Adopt large-scale afforestation of dry land to offset coal's damage to the forest cover
India has started doing all the above but it needs to be done on a mission mode.
http://www.teriuniversity.ac.in/mct/pdf/new/environment/IGNFA.pdf