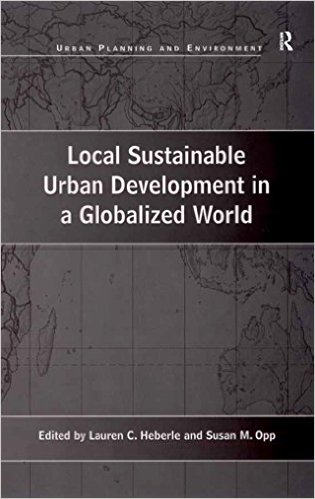 Sustainable development' is a key issue of concern to urban planners across the
globe. How it is defi ned, implemented and measured at the local level remains highly
contested and subject to a wide range of external cultural, political and economic
pressures. Bringing together leading experts from North America, Europe, the Middle East and
SE Asia, this book provides a timely overview of the various methods for understanding and
implementing sustainable practices at local levels.
In doing so, they present the wide range of local action alternatives available to planners that
may be pursued in spite of the constraints generated by globalization processes and highlight
the array of public policy options that could reduce the external pressures shaping the possible
local alternatives.
The book argues that, while local planners and local authorities are willing to act, many are
unaware of the range of options available to them. In bringing together these case studies, not
only diverse in geographic terms, but also refl ecting very different levels of income, general
population education, cultural norms, legal systems and government structures, it points out
innovations and examples of best practice.