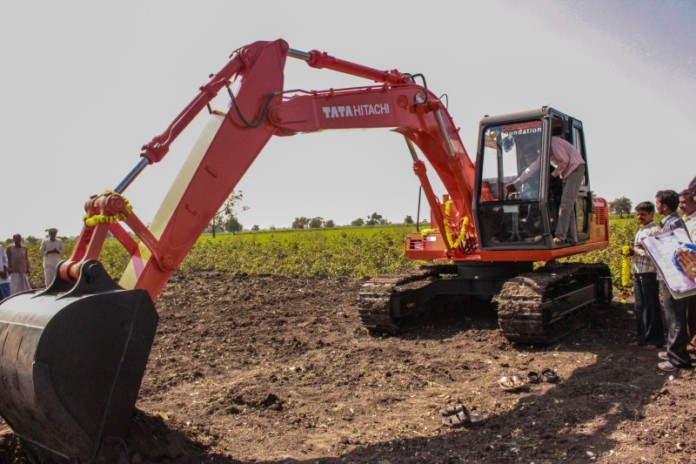 For centuries India has been a nation woven intricately by millions of communities. Community systems have been resilient to most adversities including droughts.
After the largesse of the governments reached villages with subsidized food and guaranteed employment since 1970 or so, the community fabric seems to have weakened. Socialism replaced micro-collaborative entrepreneurship models. The community leaders shifted their interest to more lucrative government schemes rather than strengthening their self sufficiency systems. The result is heavy dependence on corrupt and weak government apparatus and near disappearance of community-led disaster resilient models.
It's become a routine with newspapers to write about a few communities that have managed to survive droughts well because of their community networks. They also write about new initiatives by enterprising locals to fight drought. But the overall scenario is one of desperation – even when successive governments claim to have spent thousands of crores of rupees on water management.
The reports that have drawn maximum attention in recent months are about the Farm Pond initiative of the Huballi-based Deshpande Foundation (DF) called Neer Sinchina. Started in 2013, the model requires smooth working of various elements for it to be meaningful.
In 2013, DF constructed 16 small ponds for free. By the end of 2014, with support from the Tata Trust, which donated four earth moving equipment, 100 ponds were carved out of the earth in 12 villages of drought-prone Navalgund taluk in north Karnataka. The number rose to over 200 by mid-2015. The team is processing more than 300 applications from farmers across the taluk. According to reports, DF has built 1751 ponds covering 6400 acres involving 1750 farmers in various parts of North Karnataka.
Modus Operandi
This is not a typical dig and scoot model that most government agencies or NGOs practice. DF has laid down a step-by-step approach – that has got fine-tuned over the last three years – which ensures facilitation and support right from the start and doesn't end.
The farm pond team attends Gram Sabhas where it introduces the concept to local Gram Panchayats. Then the village panchayat decides to send an application to the Foundation. Following the application, local self-help groups (SHGs) select deserving farmers in need and verify their land documents.
The team also offers training to farmers on the crops they can grow and shares best cultivation practices. It also offers farm-to-market services to ensure higher value realization.
The team's challenge was to convince farmers of the value of dedicating up to a quarter of an acre of their productive farmland to the construction of a farm pond while also financially contributing to it. In the cost-sharing model small farmers bear 80% of the cost with 20% assistance from DF. Farmers bear, in cash, the entire operational cost of the farm pond (including the labor cost, cost of the fuel of the excavator, and the fees of the operator) while DF provides technical assistance.
The market rate for excavating a 100x100x12 cubic foot pond is said to be between Rs. 80,000 to Rs. 90,000 but farmers under this scheme get to do it for Rs. 30,000 – Rs. 40,000. These ponds can hold up to 300m3 of water, enough to irrigate 3-4 acres of land up to four times a year. Once built, they need minimum maintenanceand repair.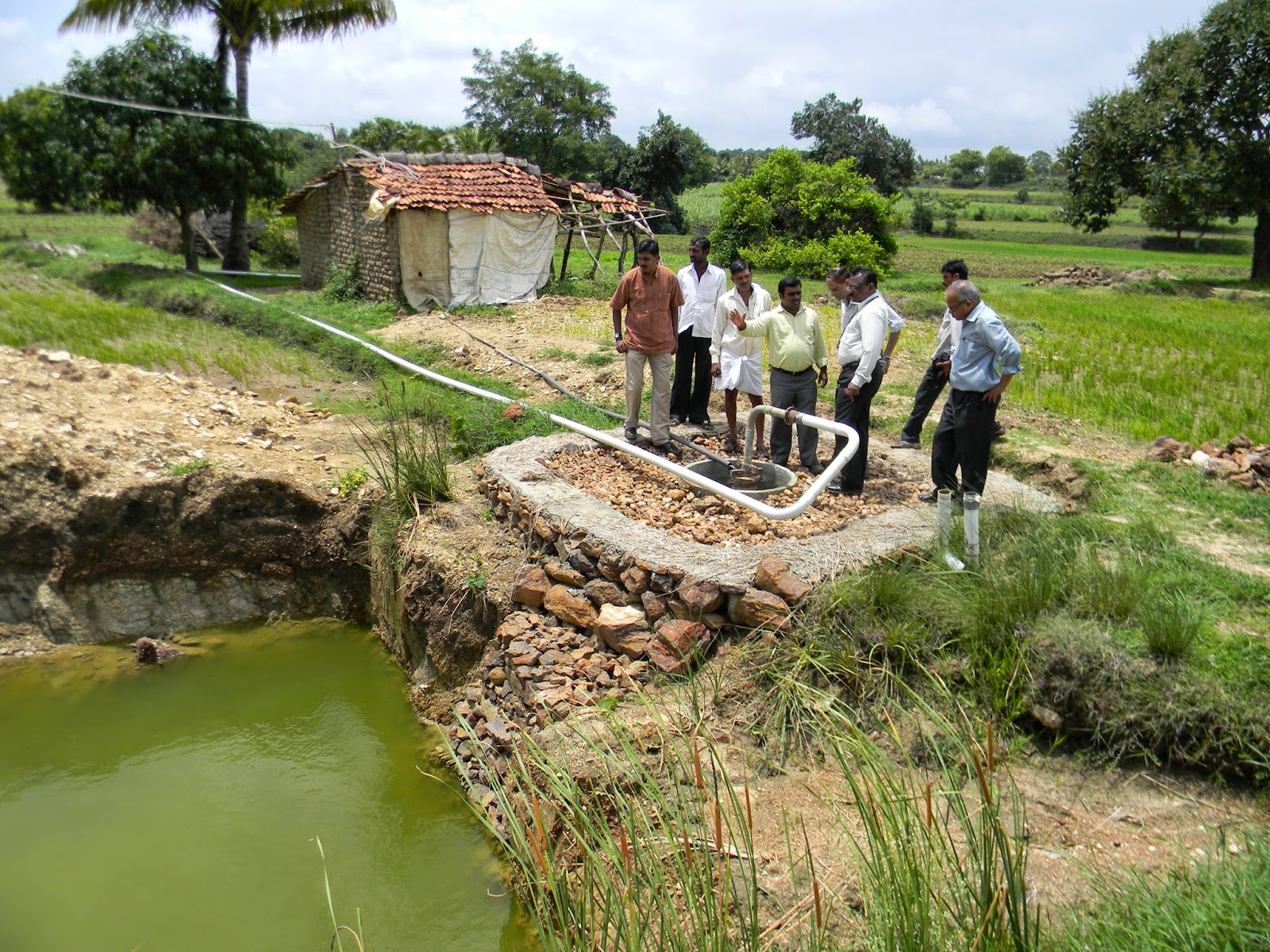 Small farmers who own between 2 and 5 acres are now willing to dedicate a quarter of an acre to water harvesting since it adds value to the remaining land, permitting multi-cropping, and acting as an insurance against monsoon failure, DF's CEO Naveen Jha told a paper recently.
The Deshpande Foundation Farm Pond Model is a good example of how a collaborative model involving philanthropy; social entrepreneurship; risk mitigation approach of small farmers, outcome ownership, market-linked farm cultivation have all come together nicely.
Economists believe that growth in agriculture is at least twice more effective in reducing poverty than any other sector in India. The Farm Pond initiative helps farmers not only fight drought but enhances their nutritional intake, puts extra income in their hands all round the year. It's a win-win for all.
The big question is – now that that proof of concept and pilot is done – who will take it across India so that the impact of drought is minimized and farmers start taking pride in farming again.
DF's Farmer Pond Model
• Voluntary democratic approach to pond site selection
• New mindset – public irrigation to private irrigation
• Low cost investment – half the market rate
• Sees Deshpande Foundation as a facilitator, not a donor
• Integrated service – not simply a one-time engagement
• Low cost solution to de-risk farming
• Farmers have a sense of ownership as they pay for operating cost
• Post harvest sales support