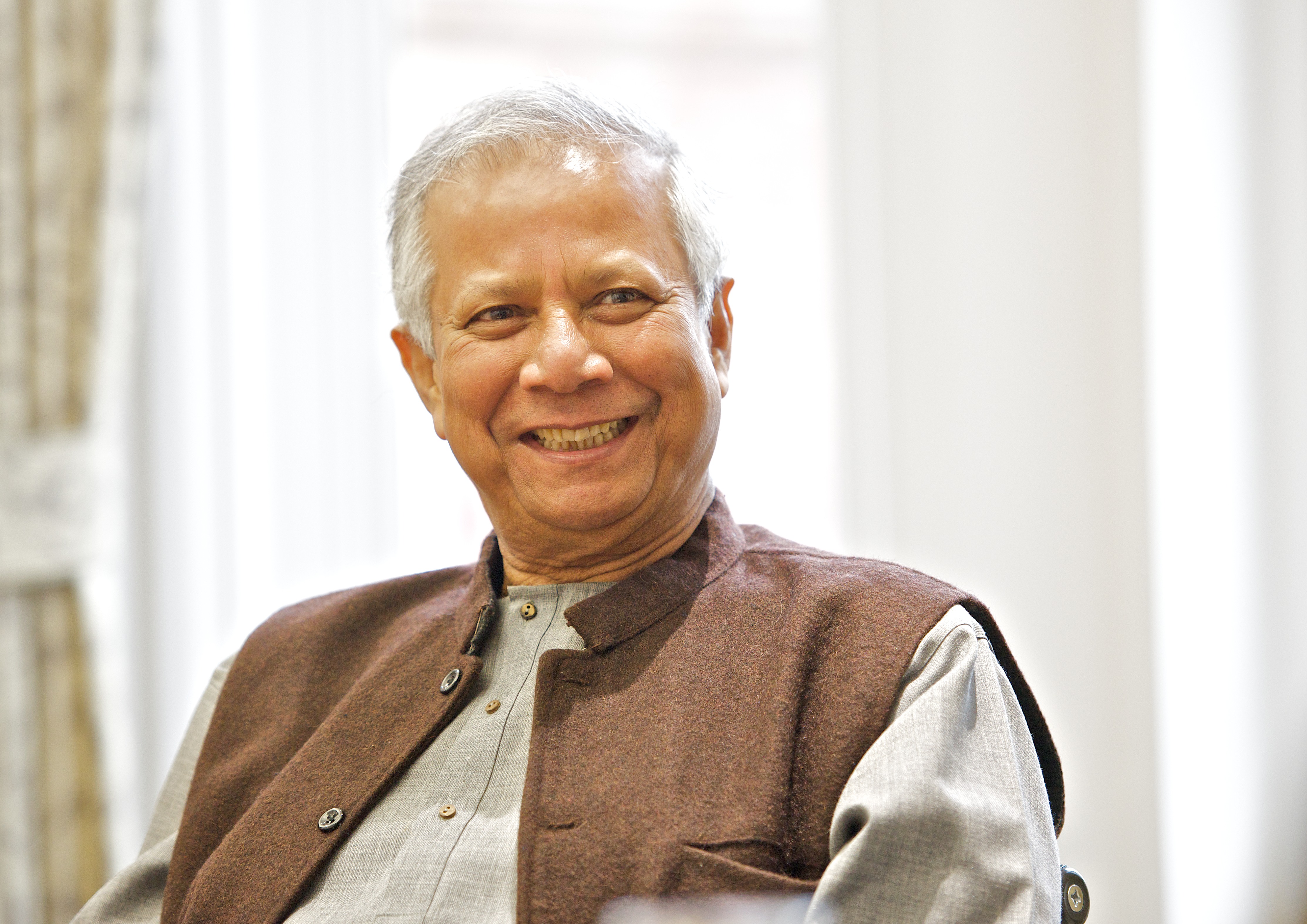 Nobel Laureate Muhammad Yunus is jealous of science fiction because most of what the writers have been writing for centuries have come true – this includes landing on the moon or going beyond the solar system or landing on the planets.
He asks: Why can't we write social fictions too – Where we can imagine a world without poverty, without unemployment, without malnutrition, without people dying from preventable diseases.
He posed this super large question to a gathering of nearly 5,000 mostly young audience of entrepreneurs in Hubballi, Karnataka, as part of the Development Dialogue hosted by the Deshpande Foundation early February 2016.

He asked: Can we imagine a world where there will not be even one poor person anywhere in the world? Then the question of why should there be welfare – why should the state provide for people? People are resourceful enough to provide for themselves.
We take pride in our technology these days, yet why do we let millions of people, particularly children die of highly preventable diseases like diarrhea, cholera or malaria?
Why can't we write about a world which is not more dangerous than what it is today? Can we make it more safe than yesterday? Can we think and work today towards it, so that it can come true in the near future? For that we need to start today!
If imagination can do it to Science, we can do it for the society too. It is easier today because technology is the best today. What is our excuse? Why should anybody be uneducated today. Cost is not an issue. The world can be one class room.
If we don't imagine, it will not happen. If we do, some day it will happen.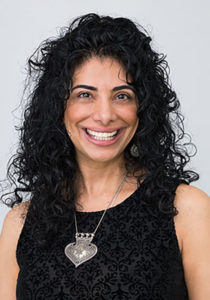 Exponential Thinking and Doing Needed
Zania Tata, executive director, Global Development XPrize
We need exponential thinking for bringing about real change. We have to adapt today with the proven idea to expand it to make an impact. We don't have time for small incremental changes.
We must use the power of the crowd. We should not be intimidated by using crowd sourcing. It is not about crowd funding but much more than that. There are hundreds of website offering services that can improve our efficiencies.
The power of the crowd has to be married with the power of cloud. You have to learn and use exponential technologies like artificial intelligence, robotics, internet of things and much more to make an impact in the social sector.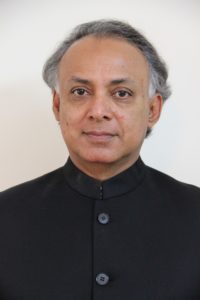 Simplicity & Trust Secrets to Scale
Simplicity in the way you articulating our mission and to avoid exponential decay of vision.
Simplicity in the way you articulating our mission and to avoid exponential decay of vision. Ramji Raghavan is the founder of Agasthya International Foundation, a NGO that works for sparking creativity and leadership among children and teachers.
India is a low trust society. If we don't trust there will be a lot of friction. When you trust you can get bitten, it's okay. But trust is important.
For example, because Andhra Pradesh chief minister Chandrababu Naidu trusted Agasthya Foundation 15 years ago, we now have one of the best campuses in India. Building trust is a continuous relationship building exercise.
Healthcare is Inexpensive
Dr. Shiban Ganju is a Consultant Physician and the Chairman of Atrimed Pharma Pvt Ltd. in Bengaluru. He founded Save a Mother, an NGO.
Unless you are perseverant, don't even start (working in the social sector). You should have pain-bearing capacity. We have been able to start our work in one new village every day. But if we are to address healthcare issues one village at a time, it will take many years, so scale with speed are important. How do we do it?
We started with one village in 2008. We are working in 1500 villages now, touching 2.5 million lives with a footprint of 25 million people. We are currently working in four districts of UP and expanding to Karnataka. How did we do it?
Health care is all supply driven today. Starting from the top and hoping that the bottom will catch up. This does not work.
We work on the demand side – of a consumer mind. We need money and knowledge to achieve this and since money is always a constraint, we worked on how to expand knowledge. We have 2500 volunteers who go out and simply focus on four points repeatedly without an end point. When people hear this constantly, the mind starts transforming. Using this methodology, we have reduced maternal mortality from 70 to 90% and neo-natal mortality by 60%.
This low cost achievement which happened at a cost of ` 15,000 per year, per village. This is how inexpensive healthcare is. We, the doctors have made it too expensive.
However, the numbers we are trying to achieve cannot be done by NGOs alone. We need the government to understand and exercise its social responsibility.
For more log on to www.development dialogue.org