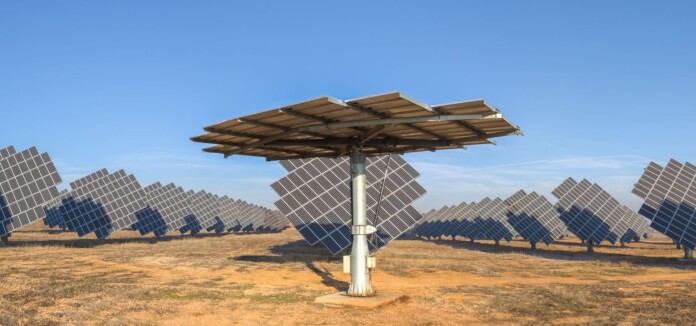 Freedom United, which claims to be the world's largest community dedicated to ending human trafficking and modern slavery, has raised the issue of forced labor in solar panel manufacturing at the COP 26. It says, everyone who has been importing these panels, are complicit.
It has started a signature campaign to raise this issue at the climate change meet of global leaders at Glasgow, UK, in the first week of November 2021. It said, "While we understand that time is of the essence, we are also keenly aware that modern slavery exists in "clean" energy supply chains."
In its campaign post, Freedom United wrote: "In May 2021, through the Coalition, we released an academic report conducted by researchers at Sheffield Hallam University that revealed the shocking fact that almost the entire global solar panel industry is implicated in the Uyghur forced labor system. Almost half of the world's solar-grade polysilicon supply, a primary material in solar panel production, is sourced from the Uyghur Region. Further, the world's four largest solar panel suppliers all source polysilicon from manufactures implicated in the Uyghur forced labor system."
It added, "We have launched a new action for you to tell world leaders that clean energy must be free of forced labor."
The forced labor of Uyghurs and other people from Turkic or mainly Muslim ethnic groups has become a significant part of the Chinese economy. A complex system of buying and selling their labor has developed, with many brokers and local officials advertising "government sponsored workers" online.
Freedom United has also said that "Countless Western companies are also profiting from this system of forced labor in their supply chains. Over 20% of the global apparel's cotton supply is grown in Uyghur Region, with 84% of China's supply grown in the province. Recent reports implicate at least 83 companies, in numerous different industries, in profiting from the forced labor.
Tim Cook, CEO of Apple Inc. told US Congress in 2020 that "forced labor is abhorrent," several current Apple suppliers operating in China have been implicated in the Uyghur forced labor system. "Apple keeps saying it has "zero tolerance" for forced labor so why do they continue to work with companies implicated in modern slavery?" Freedom United asked in the campaign note.
Through garment supply chains, the entire fashion industry, including products sold by Western brands, are potentially tainted. We are calling on leading brands and retailers to ensure that they are not supporting or benefiting from this pervasive and extensive system of forced labor.
The Chinese government has defended the camps where cotton and garments are produced as voluntary "vocational training centers" that serve to provide professional opportunities and eliminate extremism. "But these stories are just some among the mounting evidence that reveal this system of modern slavery for what it is." The coalition is happy that there is a growing movement calling for these changes. "Now we have ample evidence to argue for it. Some officials in the U.S. government and around the world have already started calling for laws banning imports from the Uyghur Region. Some companies have cut ties with their factories in the Uyghur Region, while others have pledged to investigate their supply chains. Let's take advantage of this momentum and use our voice as civil society to cement real change."