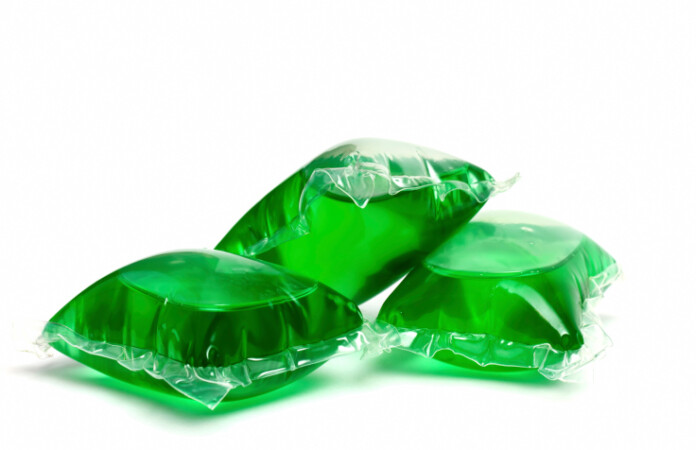 Five reasons why 'green' laundry pods are the perfect fit for an environment-conscious you
Laundry pods as a concept has been a hit with consumers. Compared to powder or liquid detergent laundry pods come in ready-to-use water-soluble pouches with correct dosage. This reduces wastage of detergent significantly. Over the years, these pods have also evolved to contain highly concentrated laundry detergents, softeners, and other related laundry products, enhancing the value proposition.
However, over time, and considering the evolved changes, particularly of the environment-conscious end-consumer needs, it is required that laundry pods assume a more eco-friendly identity.
Green laundry pods help in reducing the use of plastic
The harmful effects of plastic on our health and environment are widely known. In this context, 'green' laundry pods find relevance with an ability to reduce the use of plastic by as much as 47 percent.
Circular Economy-ready packaging
'Green' laundry pods come in packaging materials that are completely recyclable and thus are designed for a circular economy ecosystem.
Consumes less storage space
In an urban world where residential space is increasingly shrinking, 'green' laundry pods are designed in such a manner to consume 17 percent lesser space.
Helps in optimizing water usage
'Green' laundry pods reduce the need for water treatment to the extent that as high as 15.3 lakh litres of water can be saved annually by using them.
Reduction in carbon emission
It is estimated that there can be a yearly saving of 36 MT of CO2 emissions from fuel for every 1 Lakh Household adoption to 'green' laundry pods.
All above calculations are based on fresh pack annual consumption of 1 lakh households. In India, end consumer awareness on matters related to environmental causes is rapidly increasing, and the onus is on ecosystem players to realign themselves for an eco-friendly tomorrow.
Cost advantage of pods compared to others
While they are visibly convenient to store and use, its concentrated formula ensures that the dosage is fixed, consumers need only to drop a pre-measured pod into their wash and they never again have to worry about whether they have added just the right amount of detergent or go through the messy exercise of measuring the right quantity of liquid or powder detergent. It also saves cost on transportation as there is less water in cleaning product formulas, which results in less weight when transporting these products. Apart from this, companies can reduce their carbon footprint as the packaging is recyclable and using Pods as a laundry format reduces usage of plastic by 47% .
What is the current market size and when did it enter the market?
They have been around in the form of Powder tabs for quite a few decades, but liquid pods were first introduced around mid-2000s in the developed markets. They became first popular around 2012 when P&G introduced Tide Pods in developed countries. In India, it was introduced by P&G in around November 2020. It is a new market and the volumes have reached short of 100 MT.
How are the pods doing (Performance wise) in the contemporary developed world?
Laundry Pods have received great response in the developed regions. According to various reports, North America and Europe comprise approximately 75 % of the Pods market. Global Laundry Pods Market size in 2020 is estimated around US$ 3.7 billion.
Source for the report: Laundry Capsules Market 2021 : Manufacturing Size, Share, Busine – KTVN Channel 2 – Reno Tahoe Sparks News, Weather, Vide