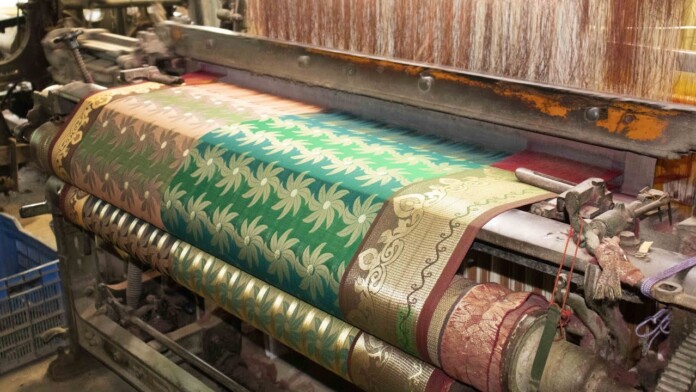 Even as the COP 26 meeting got underway early November 2021 in Glasgow it's becoming clear that emissions from the textile goods and clothing is going to go up significantly. According to the study, "Increasing consumer demand for textile goods and clothing as well as increasing use of polyester are the factors contributing most to the increase."
The study notes that currently this sector generate 2.5 billion tons of greenhouse gas emissions annually. This represents 7.25% of total man-made emissions presently and is expected to reach 9.5% by 2030.
The sustainability advisory firm's findings were presented in the Briefing of the Textile and Apparel Sector. The study aims to identify solutions to reduce emissions and provide a framework for analyzing the entire production value chain. "It brings granularity on the key levers to move."
Rekha Rawat, associate director of the Sustainable Industries practice at cKinetics notes that the textile sector employs over 400 million people globally and its highest impact is in emerging economies.
The briefing finds that 165 companies across the globe and across the production value-chain (from fiber all the way to product) generate and influence 608 million tons of greenhouse gas emissions (or about 24% of the sector's emissions).
In the last few years, 56 of the companies have set climate goals and shared details on them. "However, these goals are not sufficient as per the analysis and more companies would have to step up."
Hard to abate?
Global GHG emissions level increased by 26 % in the last decade whereas the GHG emissions level due to textile sector increase by 42% in the last decade.
In the upcoming 'decisive' decade of the climate change fight, the global emissions are expected to increase by 5% while the emissions due to textile sector are expected to increase by 30% during the same time period.
Textile and Apparel sector contributed to 5.23% of total global GHG emissions in 2010 which increased to 7.25% in 2020; and expected to reach 9.5% by 2030.