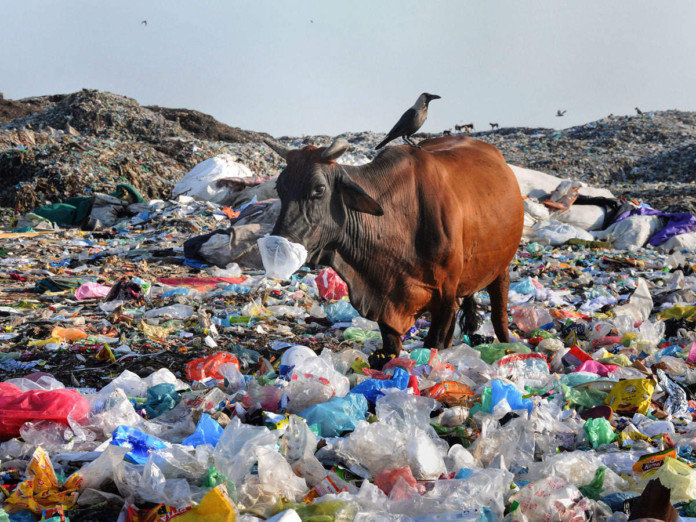 A first of its kind in Asia, the Confederation of Indian Industry and WWF India inked a pact to deal with plastic pollution in a more strategic way. The new goal is to envision 'a world where plastic is valued and does not pollute the environment.' It aims to achieve this by promoting a circular economy for plastics through a public-private collaboration that enables innovative ways to eliminate, reuse, or recycle the plastic packaging across the plastics value chain.
The India Plastics Pact aims to bring together businesses, governments, researchers, NGOs and other stakeholder across the whole value chain to set time bound target-based commitments to transform the current linear plastics system into a circular plastics economy.
The Pact was launched at CII's 16th Sustainability Summit, organized by the CII-ITC Centre of Excellence for Sustainable Development. It is supported by UK Research & Innovation (UKRI) and WRAP, a global NGO based in the UK that provides operational and technical support to Plastics Pacts in Europe, the Americas, Australia and Africa and is fully supporting the Pact in India.
India generates 9.46 MT of plastic waste annually, of which 40% is not collected. About half of all plastics produced in the country are used in packaging and most of this is single-use in nature. The vision, targets and ambition of the India Plastics Pact are aligned with the circular economy principles of the Ellen MacArthur Foundation's New Plastics Economy. The four targets under the India Plastics Pact are:
Define a list of unnecessary or problematic plastic packaging and items and take measures to address them through redesign and innovation
100% of plastic packaging to be reusable or recyclable
50% of plastic packaging to be effectively recycled
25% average recycled content across all plastic packaging
The Godrej Group is one of the first business groups to join the India Plastics Pact, as a founding member.