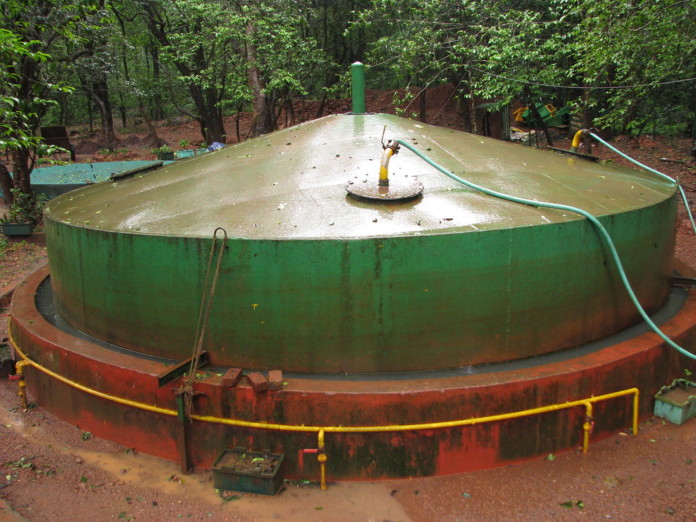 Evonik, a German industrial group, one of the world's leading specialty chemicals companies, is introducing a new technology that promises to significantly increase the output of biogas plants in India. It's Indian arm Evonik India Pvt. Ltd. caters to markets in India, Bangladesh, Nepal and Sri Lanka. It covers four divisions – Nutrition & Care, Specialty Additives, Smart Materials and Performance Materials.
A company note said Evonik's SEPURAN® Green is a biogas upgrading technology that makes best use of high-performance polymer membranes. The polymer-based membrane solution aims specifically at oil and gas Industries. It turns organic waste into a green energy source like biofuel.
Sustainable Biogas Systems are regarded as a key step for promoting circular economy using municipal solid waste and industrial and agricultural waste management systems.
Cost of Technology
Sustainable technologies like SEPURAN® Green can play an integral role by supporting Indian investors and entrepreneurs looking to set up biogas plants with efficiency. They help produce high purity biomethane with superior methane recovery.
Total system cost for membrane based biogas purifications compromise various accessories including membranes, compressor, filters, among others. System integrators allow the CBG (Compressed Bio Gas) plant owners to build the plant. The payback period ranges between three and five years.
Market Size
The Indian government, under the SATAT ( Sustainable Alternative towards Affordable Transportation ) scheme, envisages setting up 5,000 CBG plants in over 10 years with a production target of 15 MMT. This is expected to create both greener fuels and new employment opportunities in rural belts .
Globally more than 600 plants have upgraded using SEPURAN Green membranes. Currently, in India, six biogas plants producing CBG will be using it as transportation fuels. The CBG production capacity of these plants is in the range of 5 to 20 TPD. The company is in talks with more than 20 companies for their CBG plant under the SATAT initiative.
CBG is considered to be a valuable component of India's future green mix. Under the SATAT scheme India envisages setting up of 5,000 CBG plants in the next 5 years with a production target of 15 million tones.
India is planning to allow opening of retail outlets for selling compressed biogas (CBG). CBG could supplement CNG for running vehicles. CBG is similar to CNG but offers better calorific value.
Both CNG and CBG are methane-based gases. While CNG, like gasoline, comes from under the ground, CBG comes from waste or other biological material on the ground is a CO2-neutral fuel. CBG can be made from rice stubbles and can help control air pollution, a big menace in both urban and rural India. CBG will also help increase incomes of farmers by lowering their fuel cost.