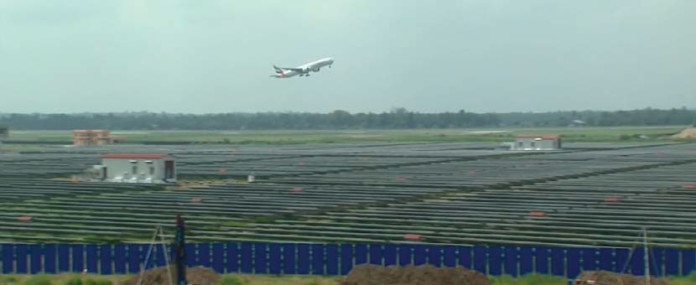 Cochin International Airport Limited (CIAL) is all set to become the fi rst airport in India that will operate on solar power. Kerala chief minister Oommen Chandy inaugurated CIAL's green initiative — a 12MW solar power project set up on the premises of the airport.
When the photovoltaics (PV) panels are laid across 45 acres near cargo complex become functional, Cochin airport will have 50,000 to 60,000 units of electricity per day to be consumed for all its operational functions.
CIAL has many firsts. It was the first to adopt the PPP model in building an airport; introduced a path-breaking rehabilitation package for people whose land were acquired for the airport. Its solar experience started in 2013 itself on roof tops of one of the terminal buildings. The airport has so far saved more than 550MT of CO2 emission.