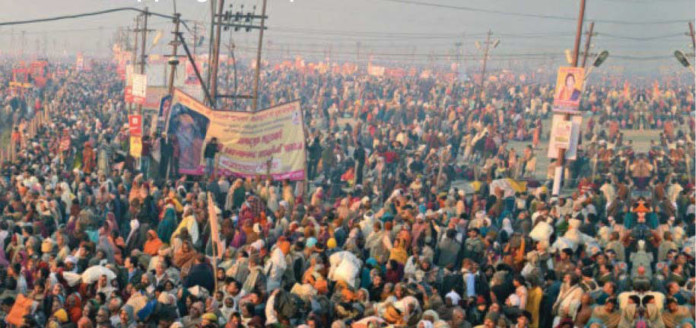 What is a smart city? Do smart cities around the world look or should look alike? What is 'smart' about a smart city? What is so distinct about Indian towns and how do they perceive the idea of 'smart'? These questions need to be answered poignantly if India is to avoid major mistakes in how it builds or rebuilds its cities and towns. That's what Rahul Mehrotra, ace architect and author, did when he spoke to Mint recently. His book 'Kumbh Mela, Mapping The Ephemeral Mega City' was released recently.
Mehrotra said Kumbh Mela is the smartest city he has seen and lived. "It is the world's largest temporary mega city built every three years for 55 days. It is the cleanest mega city I have lived in and what we have celebrated in the book is the efficiency."
What's the secret of its success? Governance is the key aspect. In the planning stage the mela has a top down
structure but in the implementation stage the local head of the mela is given the power of the district magistrate. The empowerment is the secret.
If mayors in Indian cities are empowered, real transformation is possible.
Reclassification of Indian cities
Mehrotra hates the way Indian cities are classified today. They don't represent the soul of each city. Instead of categorization them as tier 1, tier 2 and tier 3, he wants them to be called as Temple towns – like Dharmasthala, Tirupati; Market towns like Erode or Garment town like Tirupur , Coffee town like Coorg, Tea town – Darjeeling.
The current focus is too much on technology and less on the people. "Technology needs to be the instrument that facilitates transition to smart, not the end itself."