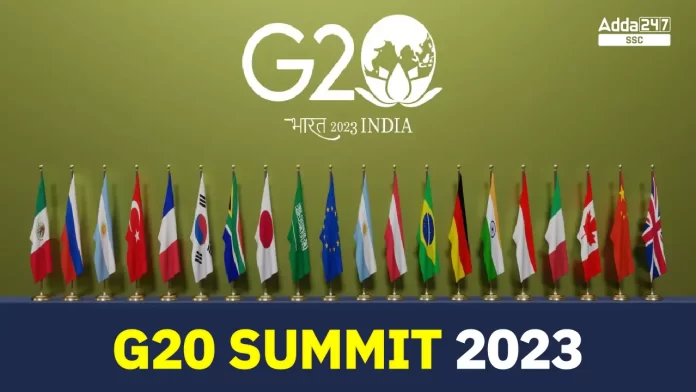 Adoption of the New Delhi Declaration on Climate Change and Sustainability. The G20 leaders adopted the New Delhi Declaration at the 2023 summit in India. The declaration reaffirms the G20's commitment to the Paris Agreement and calls for increased ambition in climate action. It also commits the G20 to supporting sustainable infrastructure development and clean energy technologies.
The declaration specifically calls for:
Reducing global greenhouse gas emissions by at least 50% by 2030 and to net zero by 2050.
Investing in renewable energy and energy efficiency.
Phasing out inefficient fossil fuel subsidies.
Adapting to the impacts of climate change.
* Launch of the G20 Resource Efficiency and Circular Economy Industry Coalition (RECEIC). RECEIC is a public-private partnership that aims to accelerate the transition to a circular economy. The coalition brings together companies, governments, and other stakeholders to share best practices and develop new solutions.
RECEIC has set a goal of reducing global resource consumption by 30% by 2030.
The coalition is still in its early stages, but it has the potential to make a significant impact on sustainability.
The G20 Summit held in Delhi between September 9 and 10, 2023, made five strong declarations showing strong intent in combatting the climate crisis. Recent catastrophes around the world are forcing world leaders to do more than just declare intent – they appear more sincere and focused on the goals. The gap between intent during declarations and on-ground implementation may be narrowing marginally but the planet needs leaders to show urgency.
* Reform of fossil fuel subsidies. The G20 has committed to phasing out inefficient fossil fuel subsidies. These subsidies distort the market and make it more difficult to transition to clean energy.
Fossil fuel subsidies are estimated to be worth trillions of dollars each year.
Phasing out these subsidies would free up resources that could be used to invest in clean energy and other sustainable technologies.
The G20 has not yet agreed on a timeline for phasing out fossil fuel subsidies, but it is a step in the right direction.
* Investment in renewable energy. The G20 has pledged to increase investment in renewable energy. This investment is essential to meeting the goals of the Paris Agreement.
The G20 has set a goal of achieving 100% clean energy by 2050.
This goal will require significant investment in renewable energy technologies.
Support for climate-resilient development. The G20 has committed to supporting climate-resilient development. This includes helping countries adapt to the impacts of climate change and build their capacity to mitigate climate change.
Climate-resilient development is essential to protect people and property from the impacts of climate change.
The G20 has pledged to provide $100 billion per year to help developing countries adapt to climate change.