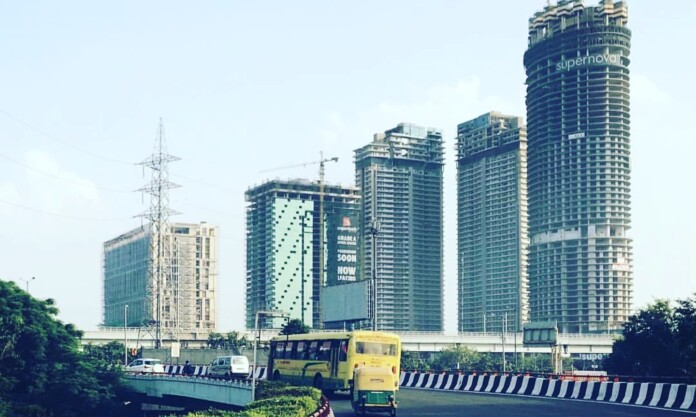 The real estate sector is known to contribute to a third of a city's polluted air yet it is the slowest in embarking on a clean and low-carbon journey. Immense pressure is now being exerted by several environmental bodies and civil society, the real estate sector has finally come out with a call to action from all the stakeholders in the supply chain to adopt a decarbonization strategy soon.
Industry bodies such as WRI India, Alliance For an Energy Efficient Economy (AEEE), Mahindra Lifespaces, and EcoCollab have developed a call to action plan after engaging with more than 150 key stakeholders from the building and construction industry. They are going around three cities – New Delhi, Bengaluru and Mumbai to gather support for the clarion call. They are supported by the Swiss Agency for Development and Cooperation, which is active in the field of energy efficiency and low-emission development.
They have created the Decarbonisation Business Charter (DBC) which outlines actions required by architects, designers, developers, contractors, property owners, facility managers, material manufacturers, and industry bodies. They hope the charter will help the sector transition towards a low-carbon pathway.
They believe that a value chain approach could be a catalyst for bringing together stakeholders across the entire lifecycle in fostering sustainability and achieving a more ecologically responsible building and construction industry.
Key Pain Points
Waste Management – Inadequate waste management practices in construction sites and residential areas contribute to environmental pollution. Effective recycling and waste disposal systems are lacking in many parts of the city. As per the estimates, construction and demolition waste in Bengaluru ranges from 3,500 to 4,100 tonnes per day.
Water Scarcity – Bangalore relies heavily on groundwater for its water supply, and excessive extraction by real estate projects has led to declining water tables. Moreover, improper drainage systems in many real estate projects exacerbate flooding during the monsoon season.
With the fast-paced growth of infrastructure in Bengaluru, the city is going to consume a huge amount of natural resources and will lead to higher embodied carbon from the building sector.
Infosys Shows the Way
Guruprakash Sastry, Head of Climate Action, Infosys said his company achieved net-zero status in 2020, demonstrating that energy efficiency is economically viable. From 2008 to 2020, Infosys was able to avoid 2.36 billion KWh through energy efficiency efforts while the company size increased three times between.
Moreover, through sustainability efforts Infosys was able to reduce its Scope 1 and Scope 2 emissions by 75 percent between 2008 and 2020. This signifies that through energy efficiency and renewable energy implementation it is possible to decouple growth from GHG emissions.
Dr. Srinivas Shroff Nagesha Rao, Consultant, UNDP, said, Steel is a key ingredient in the construction of buildings. He said decarbonizing steel contributes to triple benefits – reducing energy bills to producers, and reducing GHG emissions and pollution. Direct rolling is a game changer in avoiding reheating of steel in steel re-rolling mills.