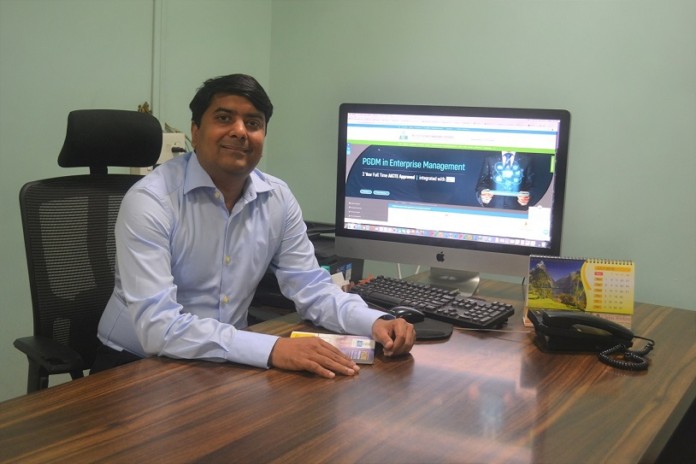 What kind of skills does ASM offer?
ASM IBMR brings a unique blend of industry exposure and cutting-edge curriculum to enhance the employability skills of its students. ASM IBMR offers courses in MBA, PGDM Dual Specialization and PhD in Management. For instance, the PGDM courses are designed and collaborated with Industry giants such as IBM, AWS, EY & SAP to ensure that students are job-ready and skilled enough to match industry demands. At ASM we incorporate case-study methodology to teach present business scenarios in the most pragmatic manner. We have been recognized by the industry for quality education, and the efforts to offer a holistic learning experience to students, that empower them to go beyond education.
Our model of holistic education teaches students various skill-sets that include technical, business and soft skills.
Technical Skills: Enhanced personality development, high impact leadership skills, solution-based individual skills, strong communication skills
Business Skills: The Extra edge advantage – Global certification, Students are trained for industry demands
Soft Skills: Global outlook, value-based learning
ASM IBMR has been consistently ranked amongst the top B-Schools in India. The key factor in ASM's teaching pedagogy is an excellent industry-institute-interface, which provides the students with contemporary industry experience. A loaded calendar of seminars, conferences, and events facilitates interaction with corporate stalwarts allowing learning from their insights and experience.
How is it different from what most other business schools offer?
ASMs EDGE (Excellence Driven Guaranteed Employability) is a uniquely focused program co-designed, co-developed, co-delivered and certified by leading organizations to provide holistic cutting edge certification of the latest in-demand skills in association with leading corporate and top business schools in the world.
Our cutting edge curriculum and collaboration with global educational institutes like Harvard Business School(HBS) online, IIMBx from IIM Bangalore, Harvard Business Publishing, AWS, IBM, SAP provide a holistic learning experience and industry-relevant techniques. Global tie-ups for value-addition certification promote industry-academic interface and global exposure, hence, making our students industry-ready. All our courses help grow overall personality and improve the confidence of our students.
Give a break-up of the employability skills by sectors and number of students skilled in each sector.
HBS Online is offered to select students and executive education participants. Six online courses from Harvard Business Publishing and courses from IIMBx – IIM Bangalore are offered to all PGDM and MBA premium students. This covers around 500 students and various skills like analytics, people management, finance, communication, statistics, etc.
In addition to this, ASM aims to skill students on the latest technologies to make digital workforce ready. Cloud computing skills training is also provided to all students and faculty from junior college till PhD. Similarly, skills in automation and robotic process automation from the world's leading company Automation Anywhere is offered. Approximately 3,000 students and faculty have availed these skills.
What's the cost of acquiring skills here? Means fee levels for different skills.
ASM offers 50% scholarship to existing students and faculty to do HBS Online courses. There is no extra fee for IIMBx from IIM Bangalore and Harvard Business Publishing for PGDM and MBA premium students. Courses and skills from AWS educate and Automation is provided free to all students and faculty.