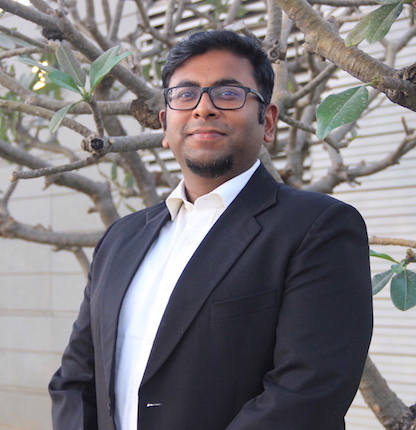 The Covid-19 pandemic has been an eye-opener in many ways. While it exposed the devastating economic impact that a global health crisis can have, it has also highlighted how closely the world ecology and industry is inter-connected in today's day and age. The virus that brought trade and industry to a virtual halt was the direct consequence of the destruction of natural habitats.
There was a silver-lining of the pandemic as people from around the world shared heart-warming images of the return of wildlife to habitats. However, the pandemic is too steep a price to pay to recover biodiversity. And as life slowly limps back to some sort of normalcy, we need to ensure that all the environmental gains we made during this period are not lost in the rush to get back to "normal".
A Wake-up Call
For businesses, there have been several key takeaways from this entire episode. The biggest one is the realisation that many operations, which we previously thought could not be done remotely, can be managed digitally. Automation has come to the rescue and our factories are running more optimally, and we are working remotely without much loss of productivity. Logistics, especially the supply chain for both raw material and finished goods, have also been highly optimised.
Within sectors, some businesses have been collaborating to combine their supply chain or are leveraging each other's to ultimately benefit the consumer and themselves. There were also several innovative logistics solutions that cropped up during this lockdown period. For instance, when last mile delivery proved a challenge, Godrej Consumer Products Limited tied up with Swiggy to deliver sanitisers and soaps to grocers and other shops!
All these examples of operations being managed differently show how businesses could function without expending carbon the way we used to. According to a study conducted by the UK-based journal National Climate Change, India's carbon emissions dropped by 26% in early April. This pandemic, thus, has been an unwelcome but effective prod to industry to completely revise the way we think about production, manufacturing and even the way we work.
Reprioritisation of Sustainability
There is a school of thought that sustainability and environment targets may get sacrificed in the effort to regain margins. But aside from that, efforts towards sustainability have actually been accelerating. Businesses have realised that they will face several climate-related emergencies over the next two decades, for which they need to be prepared. Many companies are revisiting their dependence on fossil fuels, their water consumption, resource usage and emissions.
The need of the hour is to put an actual price on both the carbon and water that businesses consume. Since there is no national carbon price, companies should set a notional one internally and include it in their product cost. This accelerates the pace of adoption of green technology, since the cost of adaptation is cheaper than the cost of mitigating emissions. Accelerating the adoption of renewable energy will also help companies reduce their dependence on fossil fuels.
The other measure that companies must undertake to reduce their emissions is to strengthen their monitoring systems. This is one of the initiatives under Godrej's Good & Green sustainability programme, which has helped us successfully reduce our specific carbon emissions by more than 55% from the baseline. We have digitised our monitoring systems, which enables us to solve issues on a real-time basis instead of relying on a post mortem.
Plastic packaging is the next area that companies need to focus on. While there is a lot of talk about banning plastics, it's important to understand that this wonder material by itself is not a problem. The real issue is in the circularity of plastic: it is being dumped in landfills instead of being brought back into the ecosystem to be recycled. There is no dearth of technologies to recycle plastic; the roadblock lies in efficient models for collection and segregation.
A better way to tackle this problem would be to pinpoint gaps in the value chain. For instance, organising and empowering the informal sector of waste workers to safely work in plastic recovery may boost livelihood opportunities. Increasing efficiencies in plastic recycling will reduce consumption of virgin plastic, which ultimately translates into lesser emissions.
Time for Introspection
A lull in consumption and a shortfall in production are the main issues businesses are facing right now. But this is also the right time to introspect and adapt. Companies that survive and thrive through climate emergencies and pandemics are those that have strong sustainability programmes. The economic performance index reveals that over the past few years — with increased natural disasters such as floods and forest fires — share prices of companies with strong sustainability policies far outperformed those with weak processes.
A decade ago, popular perception was that sustainability is at loggerheads with development. However, that is no longer the case. It's time businesses transform the way they function, to stay as productive while reducing environmental impact. In its broadest sense, business success means generating value for all stakeholders. The planet is easily the biggest stakeholder, so sustainability is non-negotiable now.