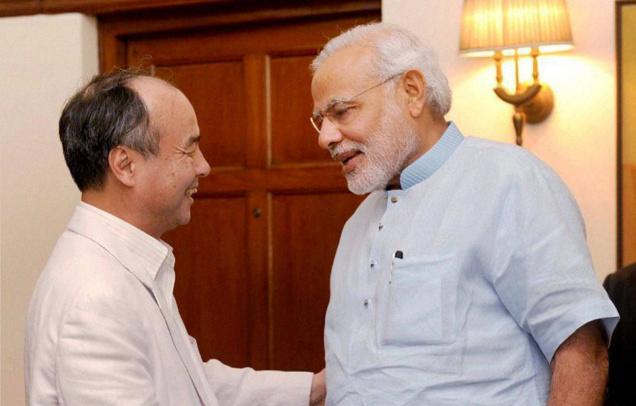 India's snail-paced growth of its electric car market is all set to get a massive surge in the next five years going by Ola's investor Softbank's Masayashi Son's surprise statement at the recent HT Leadership Summit. He said he would gift one million of these cars to Ola drivers for free. He met Prime Minister Modi and is reported to have promised to make these cars in India. Only 2,000 electric four-wheelers were sold in the 2015-16 financial year in India.
There's no free lunch in business, so how does Son hope to give the cars for free? Obviously, the drivers would not be made to feel the pinch from the soft loans they could get. Son knows that only a 'big bang' strategy could spur the market for electric cars and this is the only way pollution from diesel cars can be seriously contained.
If Ola is taking the lead in India, will Uber, the global leader in taxi-hailing service, stay quiet?  Uber already has a head-start. Its 50 fully electric cars were made available on its app in London this September. Its hybrid cars are already doing well. Uber has partnership with car manufacturers BYD and Nissan. The London experiment will yield valuable data which Uber would be able to crunch to enhance the viability and feasibility of electric cars as taxi service across all its markets, including India.
The key factor is the volume that Ola is speaking about. This will make electric cars affordable and perhaps would discourage people from owning private vehicles.
But clearly this is at least five years in the making. For cities like Delhi, an early introduction would indeed be a boon.