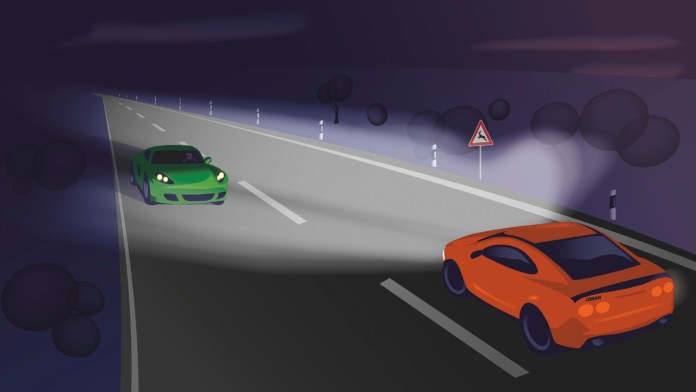 From now, no one can get lost in a huge multiplex or a parking lot. Where GPS and Wi-Fi cannot reach, Osram will use light around you to help you connect with the network outside. And when
you are in a shopping mall, you may get instant discount on the product you could be staring at to your phone.
"Osram Einstone is the building block in the lighting technology to link the real world and the digital world right where you are. The lighting installation realizes location-based services (Apps), generates customer value at the exact location, supports the efficiency of employees, provides location-based marketing tools and offers analytics for logistics requirements," states a company note.
Naveen Tumula, director, product marketing at Osram APAC says: "Energy saving is not the only thing a consumer is looking for. The next few years will not only be about energy saving, but about user experience." Speaking at the third Smart Cities Conference in Bangalore recently he said: "Einstone's service system is similar to a satellite communication technology. It generates a local GPS signal and enables location based services, like a navigation system."
Osram, based in Munich, is a global leader in light with a 110 year history. The portfolio ranges from high-tech applications based on semiconductor technology, such as infrared or laser lighting, to smart and connected lighting solutions in buildings and cities. It employs around 33,000 employees worldwide at the end of fiscal 2015 (September 30) and generated revenue of almost €5.6 billion.
Adaptive Lighting
A recent German research alliance has developed smart, high resolution LED headlights, which takes adaptive forward lighting to a new dimension. The project partners are Daimler, Fraunhofer, Hella
and Infineon.
The company statement states that "both headlights contain three LED light sources, each with 1,024 individually controllable light points (pixels). This means that the headlight can be adapted very precisely to suit the respective traffic situation to ensure optimum light conditions at all times without dazzling other drivers. The light can be adapted to take account of every conceivable bend in the road so that there are no dark peripheral areas. In addition, with the aid of sensors in the vehicle, the surroundings can be analyzed in order to illuminate oncoming traffic.
This allows the driver to see these vehicles more clearly. At the same time, the beam of light does not shine on the heads of oncoming drivers, which means they're not dazzled. As a result, such shifting headlights no longer have to be dimmed on country roads."
Osram & Sustainability
Osram joined the Dow Jones Sustainability Index since September 2014. It is considered among the best ten percent in the "Electrical Components & Equipment" industry.
It is part of the FTSE4Good Index Series which is designed to measure the performance of companies demonstrating strong Environmental, Social and Governance (ESG) practices. Transparent management and clearly-defined ESG criteria make FTSE4Good indices suitable tools to be used by a wide variety of market participants when creating or assessing responsible investment products. It offers a framework for corporate engagement and stewardship.
It joined the UN Global Compact since 2005. UNGC is a call to companies to align strategies and operations with universal principles on human rights, labor, environment and anti-corruption, and take actions that advance societal goals.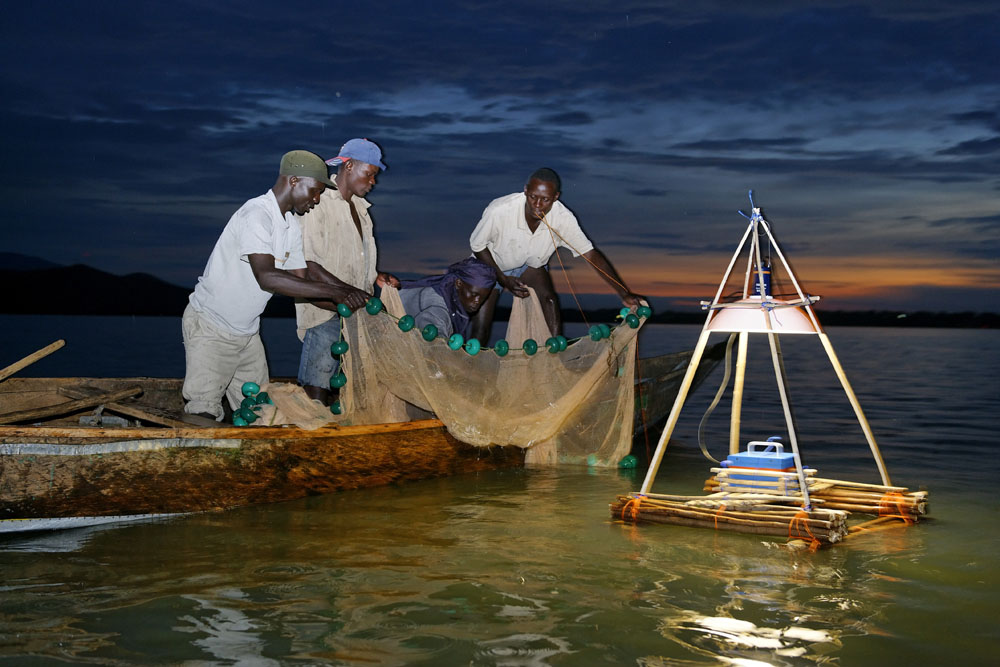 Osram's off-Grid Lighting
In 2008 the first OSRAM O-Hub was inaugurated in Mbita, on the shore of Lake Victoria in Kenya. Since then its services have been expanding from pure lighting to mobile charging to water purification. All power required for the respective services of the O-Hub is delivered by photovoltaic panels.  Nearly 15 kilowatt peak power (kWp) is installed on the present hubs, providing CO2-free energy.