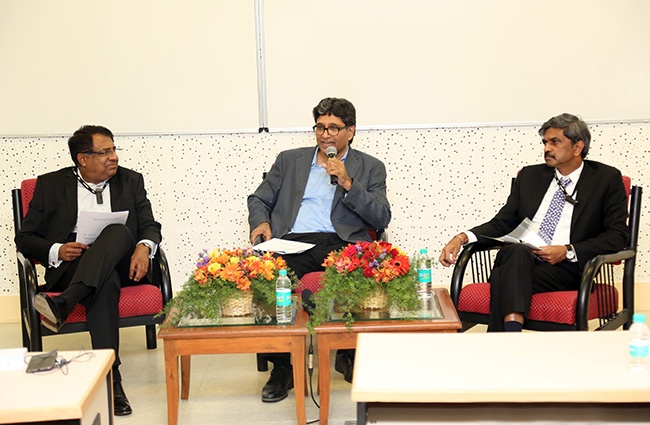 CEO panel discussion at the Digital Governance Summit at IIMB. (L-R) Anand Kripalu, CEO & Managing Director,
United Spirits Limited; Prof. Ram Nidumolu, Founder & MD, AIM, and Shiv Shivakumar, Chairman & CEO, PepsiCo India.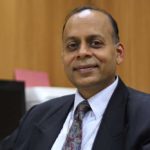 Dr. Ajay Kumar, Additional Secretary, Ministry of Electronics and IT and head of the Digital India Initiative of the Government of India, says India will soon have clean data especially with Adhaar becoming a de facto digital identification for every Indian.
This clean data could throw up surprises. The most likely one is the population data, which he says he won't be surprised if India had already over taken China as the most populous nation many months ago.
He said the two-year old Pradhan Mantri Jan-Dhan Yojana (PMJDY), National Mission for Financial Inclusion to ensure access to financial services, has already saved the government an astounding
Rs. 50,000 crore. He expects much more saving and efficiency when all government's procurement is done online. Now, only 60 goods are sourced online. The electronic national agriculture mandi (market) could do the same.
The central government's strategy – don't automate, transform – with its digital programs and payment apps such as BHIM and UPI (United Payments Interface) is paying rich dividends.
Trust More Important Than Truth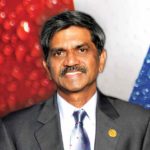 Shiv Shivakumar, Chairman & CEO – India Region at Pepsico
Why of a company's reason for existence is more important today rather than what is the reason for existence of the company
Trust in a product or a company is more important than the truth. In the pre-digital world trust and truth were seen as independent
Until now consumer was the king but only now, with social media, she has a voice. Firms that ignore this voice and don't respond in real time stand to lose big time
Not till long ago, a CEO was responsible for around 10 KPI (key performance indicators). With digital it is around 60. Everything a firm does is measured
In the digital world, like in cricket, where everyone should field well for a team to win, everyone in a firm should be good
Digital is uniting organizational silos
Learning agility leads to strategic agility. This will determine future success
Earn the license to be part of the society every morning in the digital world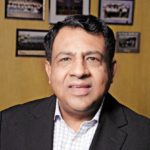 Missing GST Date Costly for Liquor Industry
Anand Kripalu, CEO & MD, United Spirits Limited
Governance is about doing the right thing. Long term success of alcohol business depends on whether we are ethical marketers
The liquor industry in India has missed a big systemic clean up opportunity because the government chose not to include it in the
GST list. There is no political will for doing that. Transparency would
have removed gratification
We cannot control most of our touch points physically any more.
The fact that every employee is generating content and speaking about brands everywhere, suddenly the touch points are becoming huge
Discussions in brick-and-mortar companies about digital is still nascent. We still have not made the leap into a digital business. We are still not in the zone of transforming the business
CEOs should provide a compelling vision to transform the business
Hipbar – start-up bar in the cloud – could disrupt the traditional business. USL has invested in this start-up. It's a bit of science and a lot of punt
With digital becoming all pervasive, ability to build reputation will become harder and harder
It is important to get agile and structured. We deed the dexterity at the same time
Humility to change and follow if anyone has better idea is important
Digital Governance Demystified!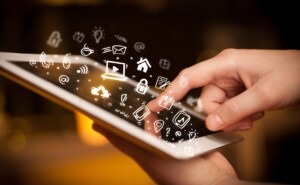 If not done properly, companies face the risk of becoming
irrelevant soon
In his white paper, Prof. Ram Nidumolu, founder and MD of Academy for Innovation and Management, Bangalore (www.academyaim.com), suggests that getting serious about corporate digital transformation mean getting serious about corporate digital governance.
Digital governance (DG) is not the same as IT governance which involves ERP and CRM. It is "effective management and control of digital assets that are internet-based and have emerged recently such as social media, mobile, cloud, analytics, internet of things (IOT), wearable computing, etc. Without DG in place, digital transformation are going to be scattered, uncoordinated, and unlikely to be aligned with business strategies and objectives."
Prof. Nidumolu adds: "The biggest and most dangerous risk of all is when emerging digital capabilities can make existing business models irrelevant. The rise of online retail in India and the threat it poses to brick-and-mortar retail is only the most prominent tip of an iceberg that will wreck established businesses that don't monitor if their business is in need of revamping. This monitoring and management of change too is an important aspect of corporate digital governance."
Benefits of Digital Governance
Business and digital priorities get better aligned
Investments in digital technologies and capabilities are used more efficiently
Decision making is better defined with regard to responsibility and accountability and conforms to standards, policies and regulations
Digitally-enabled products and services are produced and delivered more effectively
The customer experience with the digital products and services is improved
Capabilities of value chain partners are better leveraged
Reputational risks of digital firestorms are pre-empted or contained
Watch Panel Discussion Here
http://academyaim.com/ceo-summit-iim-bangalore-may-15/