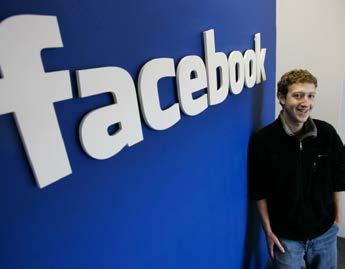 Mark Zuckerberg, founder and CEO of Facebook, announced the launch of Internet. org, a global partnership with the goal of making internet access available to the next 5 billion people. "Everything Facebook has done has been about giving all people around the world the power to connect," Zuckerberg said. "There are huge barriers in developing countries to connecting and joining the knowledge economy.
The founding members of internet. org — Facebook, Ericsson, MediaTek, Nokia, Opera, Qualcomm and Samsung — will develop joint projects, share knowledge, and mobilize industry and governments to bring the world online. These founding companies have a long history of working closely with mobile operators and expect them to play leading roles within the initiative, which over time will also include NGOs, academics and experts as well.
Internet.org is influenced by the successful Open Compute Project, an industry-wide initiative that has lowered the costs of cloud computing by making hardware designs more efficient and innovative.
Potential projects include collaborations to develop lowercost, higher-quality smartphones and partnerships to more broadly deploy internet access in underserved communities. Mobile operators will play a central role in this effort by driving initiatives that benefit the entire ecosystem.
Partners will invest in tools that dramatically reduce the amount of data required to use most apps and internet experiences. Potential projects include developing data compression tools, enhancing network capabilities to more efficiently handle data, building systems to cache data efficiently and creating frameworks for apps to reduce data usage.
Helping businesses drive access
Partners will support development of sustainable new business models and services that make it easier for people to access the internet. This includes testing new models that align incentives for mobile operators, device manufacturers, developers and other businesses to provide more affordable access than has previously been possible. Other efforts will focus on localizing services — working with operating system providers and other partners to enable more languages on mobile devices. By reducing the cost and amount of data required for most apps and enabling new business models, Internet.org is focused on enabling the next 5 billion people to come online. Facebook, Ericsson, MediaTek, Nokia, Opera, Qualcomm, Samsung and other partners will build on existing partnerships while exploring new ways to collaborate to solve these problems.