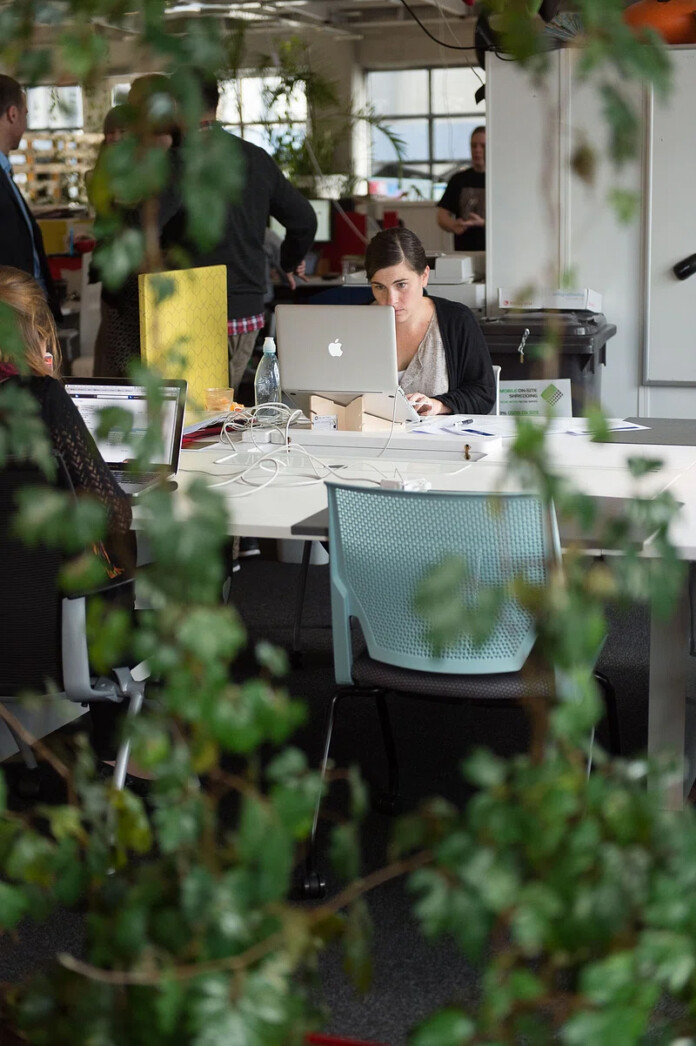 Green buildings can lead to 35 per cent reduction in emissions and 20 per cent reduction in maintenance costs
At 421 mn sq ft, over 61 per cent of Grade A office stock in India is green as of 2023
Top 10 micro-markets account for 62 per cent of the country's total green stock
The real estate sector is a major source of global carbon emissions, accounting for nearly 40 per cent of the total emission. By 2040, it is expected that roughly two-third of the existing building stock would continue to contribute to CO2 emissions, posing challenge to the target under the Paris Agreement to restrict temperature increase to 1.5 degrees.
In light of the above, KPMG in India and Colliers present a report titled, 'Sustainable real estate: an opportunity to leverage', that delves into the rise of green building certifications, the growing influence of informed investors and consumers and the impending global building expansion that underscores the undeniable importance of sustainable practices in the real estate sector today.
Yet, the real estate sector finds itself at crossroads. Most real estate firms have strted integrating sustainable solutions into their operations, across different phases of the project life cycle with many green buildings gaining momentum from both developer's and occupier's perspective.
Highlights
In 2023, the office real estate market witnessed a significant shift towards sustainability, registering an 83 per cent growth in green office stock compared to 2016.
In India, 61 per cent of the office market stock was green in 2023, reflecting a growing trend.
Moreover, 94 per cent of the surveyed real estate companies acknowledged the potential of green buildings to boost valuation. This surge in interest aligns with the increasing demand for energy-efficient buildings, given the projected doubling of global building floor area in the next three decades.
From the supply side, developers are making conscious efforts towards creating sustainable commercial real estate by following prevalent green building rating systems such as LEED (Leadership in Energy and Environmental Design), Green Rating for Integrated Habitat Assessment (GRIHA) and WELL building certification.
India's sustainability goals, which include achieving net zero greenhouse gas emissions by 2070 and deriving 50 per cent of energy from renewables by 2030, highlight the nation's commitment to a greener future.
At present, green penetration of Grade-A office stock has been significant in metropolitan and Tier-1 cities of India, which include Bengaluru, Delhi-NCR, Hyderabad, Mumbai, Chennai, and Pune accounting for 421 mn sq ft.
About 16-26 per cent of the existing ageing buildings in the top six cities have scope for upgradation to improve building performance.
"India contributes to about 7.3 per cent global emissions with real estate being one of the largest contributors. The carbon emissions may reach 4.48 giga tonnes by 2030 from 2.88 giga tonnes in 2021, however, reduction in emissions by 22 per cent today can keep 2030 emissions lower, at 3.48 giga tonnes.
Energy-efficient technologies such as automated HVAC systems, solar panels, and green roofs may result in 70 per cent less waste and 10 per cent savings in operational cost every year. Notably, about 56 per cent of the stakeholders shared high importance for sustainable buildings since these may have 5-10 per cent higher valuation, high occupancy rates and allow them to be better positioned to succeed in a rapidly changing market.
The report highlights that in top 10 office micro markets in India, including Bengaluru ORR, Whitefield and SBD; Hyderabad SBD; Chennai OMR Zone1, Pune- Kharadi; Delhi NCR- Noida Expressway; and Navi Mumbai, account for the bulk of country's green building stock at 62 per cent.
These top micro markets are largely a part of suburban and peripheral areas that consist of newer developments. At the same time, the vacancy levels in green buildings of most of these micro markets is lower than that of non-certified buildings.
Green Buildings Double
The report states that green certified office buildings have almost doubled since 2016 to an impressive 421 mn sq ft, forming over 61 per cent of India's Grade A office stock. This showcases developers' and occupiers' rising commitment towards sustainability. This is likely to reflect in terms of favorable pricing and asset valuation resulting in increased brand value, client retention and rental upside.
Going ahead, faster adoption of sustainability in real estate, green financing, innovative interventions undertaken at portfolio-level and attracting sustainable investment through dynamic policy making becomes an imperative. "Concerted efforts towards provisioning better funding for sustainability research and development must be augmented," the authors of the report urged.
Colliers is a leading diversified professional services and investment management company. With operations in 65 countries, our 18,000 enterprising professionals work collaboratively to provide expert real estate and investment advice to clients. KPMG is one of India's leading management and business consultancy firms.