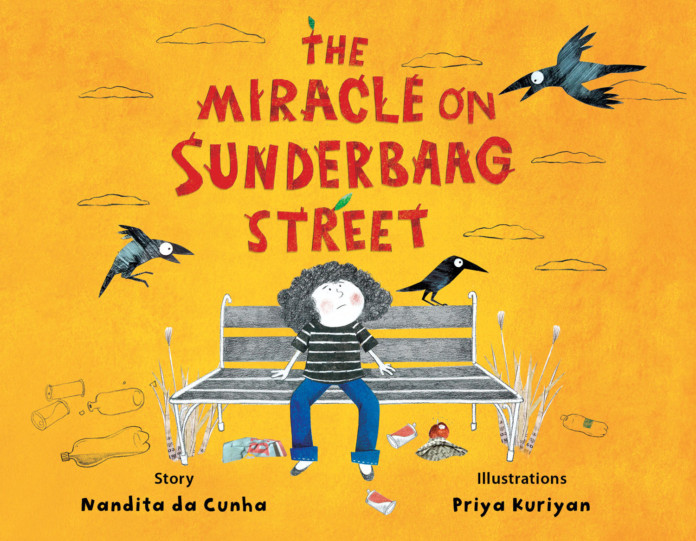 Zara lives on a gloomy street with gloomy grey-faced buildings, filled with grey-faced people. She escapes the gloom by hiding alone in a dump yard near her house. However, her solitude is broken when her chatty craft teacher Miss Gappi begins visiting the dump yard. Crafty in more ways than one, her creative upcycling sets Zara off on a delightful mission that brings the whole community together.
Filthy urban localities, Zara's initiative to do something about the gloom around her, the human connection and teamwork that brings an aloof community together, upcycling, recycling, the healing power of nature and bonding, human-nature interdependence, author Nandita da Cunha effortlessly weaves many different and important themes into this joyful and timely story that throws up new discoveries in every successive read.
Priya Kurian's illustrations quite literally 'walk the talk'. From newspapers to scraps of paper, pieces of cloth, seeds, mud, plastic, thread, cardboard, sticks, children can pore over her collages to find all that has been upcycled, and come up with creative ideas of their own. A much-celebrated book, The Miracle on Sunderbaag Street is a treasure. Peek in, there is much to be uncovered!