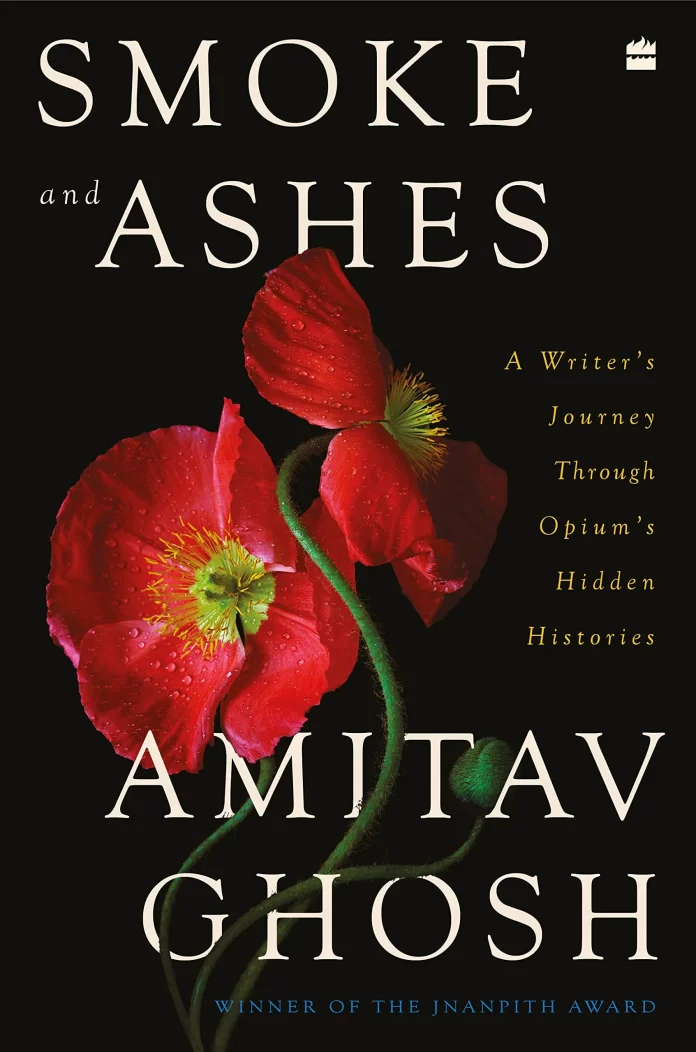 A new Amitav Ghosh book is always good reason to rejoice. The intellectual rigour, the meticulous research, and the narrative style that Ghosh brings to his writing makes his books richly rewarding. Smoke and Ashes: A Writer's Journey Through Opium's Hidden Histories is no exception. Ghosh returns to non-fiction with aplomb, giving us an in-depth and remarkable account of how one plant (opium poppy) has contributed to "the current unmaking of our world".
Much of the new book draws on extensive research that the author had done for several years while writing his three-volume historical fiction series around the theme of opium (Sea of Poppies, River of Smoke, and Flood of Fire, popularly known as the Ibis Trilogy) and how the cultivation of this one plant, which is pretty much a story of unfettered greed, deeply impacted the lives of people and communities, and shaped the history of the modern world as we know it today.
Smoke and Ashes looks at world history through the lens of the opium poppy and traces the impact of the colonial opium industry on India, China, Britain, and the United States. The non-fiction format gives Ghosh the freedom to explore how "the stamp of the past sometimes sinks so deep into the fabric of everyday life that its traces are difficult, if not impossible, to erase."
The story of opium in India begins with the Portuguese and the Dutch, who both gifted it and used it as money to facilitate trade. It was much later under the British that massive amounts of opium were grown on Indian soil under brutal conditions. In order to fund their indulgence for Chinese tea back home, a costly habit that was draining their exchequer, the British began the cultivation of opium in India to replace their bullion payments. This, according to Ghosh, was the beginning of the biggest drug-running operation in history, where impoverished Indian farmers were forced to cultivate the opium poppy, which was exported to Guangzhou in China through the port of Calcutta. "The story of a Mughal opium monopoly is but another instance of the British Empire's remarkable talents in self-exculpatory myth-making. This is indeed one of the most astonishing aspects of the West's involvement with opium in Asia. Not only did Western colonisers succeed in using opium to extract incalculable wealth from Asians, but they were successful also in obscuring their own role in the trade by claiming that it had existed from time immemorial because non-White people were by nature prone to addiction and depravity," he writes.
Opium was grown first in eastern India, specifically in Bihar and eastern Uttar Pradesh, and a little later in Malwa in western India. However, the way it impacted each region was different. In some regions, the opium industry caused untoward poverty while in yet others it encouraged commerce. "Mumbai got economy, Calcutta got economists," Ghosh quips, tongue firmly in cheek, while giving us innumerable examples of how the seed capital for many Indian, Asian, British, and American enterprises came from the opium industry, proving that it was indeed "one of the pillars on which modern globalized capitalism was built".
Moving to contemporary times, Ghosh suggests that the present-day opioid crisis in the United States is a case of history repeating itself. Focussing on the role played by the Sackler family which made billions from the sale of prescription painkillers like Oxy-Contin, Ghosh points out how avarice drives corporations to achieve their capitalistic goals with absolutely no consideration for the long-term consequences on humanity. Ominously, he also draws parallels with the fossil fuel industries and how they are doing everything in their capacity to obscure the climate change crisis upon us. Is there hope for us then? Read the book to find out.

If there's a quibble one can share about this book, it is that too many facts and stories weigh down some chapters occasionally – a difficulty that readers of the Ibis Trilogy may have perhaps also encountered. That said, there is no better and brighter commentator than Amitav Ghosh to go behind the smoke screen and offer us indisputable proof from history about the heavy price of western colonialism.
Author: Amitav Ghosh
Publisher: Fourth Estate India (hardback, published July 2023, pp 408, Rs 699)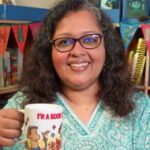 Vidya Mani is a writer, editor, and co-founder of Funky Rainbow, a Bangalore-based independent children's bookshop. She curates the general fiction and non-fiction books and awards for the Green Literature Festival.