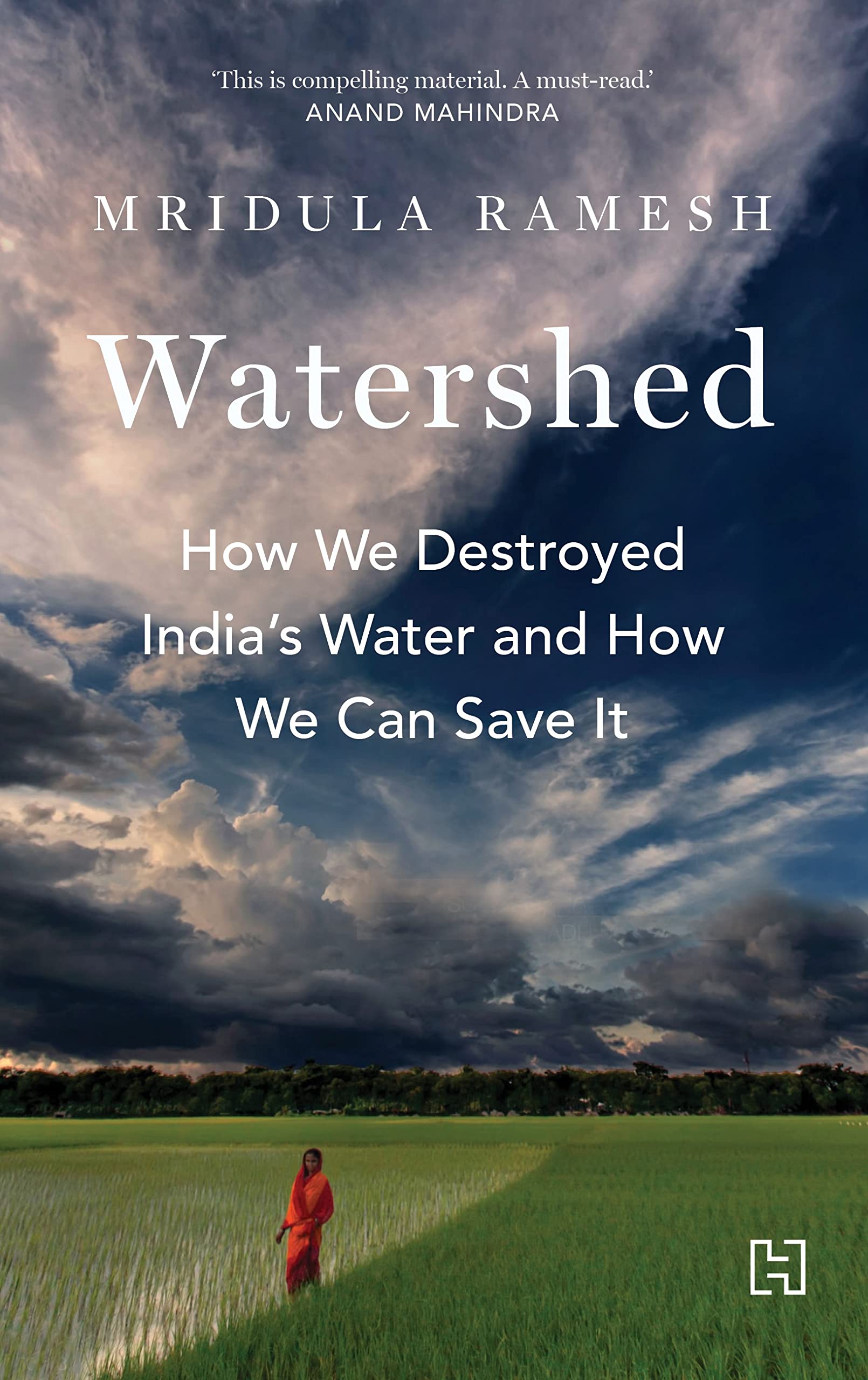 India is facing its worst water crisis ever, and some believe that by 2030 it will fail to meet half its water demand. Water availability per person in India has been decreasing for decades, leaving parts of the country in a cruel Day Zero situation, shuttering factories and pushing farmers over the brink. As the climate heats up, it is likely that swathes of land will be submerged, water-related extremes will reshape industry and famine will revisit the country.
In this fascinating, deeply researched book Mridula Ramesh takes us through 4,000 years of history to track how India's water has reached this critical point. From stories of ancient water-engineering marvels in the Indus Valley and Tamil Nadu to how water shaped medieval Delhi; from the burning fields of the country's north-west to the hilsa's curtailed journey; and from the forests of Kanha and dams in Arunachal to Kanpur's tanneries, Watershed uncovers how India's fate is gradually being sealed by the extremes of drought and floods.
Armed with this understanding, Mridula Ramesh lays out pragmatic, scalable solutions that can work for both India's temperamental water and its democratic exigencies. She describes how determined water warriors are showing the way forward – from the fields of Bihar and Maharashtra to communities within Bengaluru's apartments and in the arid tracts of Rajasthan – and asserts that managing our water will usher in not just resilience but also the jobs India needs. Sobering and persuasive, Watershed is an urgent call to action to every Indian citizen to do what it takes to secure our shared future.