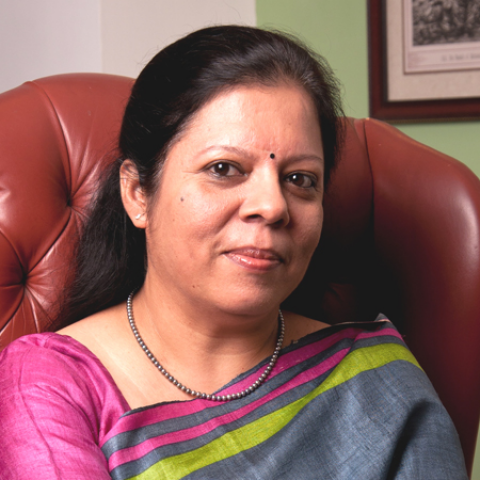 The Bengaluru based Ashoka Trust for Research in Ecology and the Environment (ATREE) has appointed Anita Arjundas as its new executive director. She is an entrepreneurial leader with over three decades of multi-sectoral experience in the industry and the development sector.
"ATREE is an organisation that has shaped the environmental research landscape in India for over 25 years through its rigorous and interdisciplinary approach to biodiversity conservation and sustainable development. I am excited to join the talented ATREE community and be a part of its efforts in addressing key environmental challenges by influencing policy, impacting practice, and creating the next generation of environmental leaders," Ms. Arjundas said.
"With her wealth of experience in the development sector, sustainability and conservation, Anita will aptly lead ATREE in the coming years," said Dr Kamal Bawa, President of ATREE. Ms Arjundas succeeds Dr Nitin Pandit, who steered ATREE for the last three years.
She is currently helping reimagine higher education in India as a member of the Board of Management of Krea University. Prior to joining the Board, she was the Mission Director at Krea University in its formative phase. She is also helping shape science-led conservation in India as a member of the India Advisory Board of The Nature Conservancy (TNC) since 2016.
Previously, Ms. Arjundas was a member of the Group Executive Board at the Mahindra group and Managing Director & CEO of Mahindra Lifespaces. She served on the Steering Board of the World Economic Forum's "Future of Urban Development & Services" from 2016-18. Ms. Arjundas also catalysed the establishment of the Mahindra TERI Centre of Excellence for Sustainable Habitats in 2018. The Centre is an open-source research hub for energy and water efficiency in the built environment
Top Global Think Tank
ATREE is currently celebrating its 25th year of interdisciplinary research focused on carrying out policy-oriented research, outreach, and education in the field of environmental conservation and sustainable development. It recently received a generous grant of Rs. 50 crore from Rohini Philanthropies.
ATREE has been consistently ranked among the top 20 environmental think tanks globally and the top 2 in Asia by the University of Pennsylvania index report. Established in 1996, ATREE's mission is to generate rigorous interdisciplinary knowledge for achieving environmental conservation and sustainable development in a socially just manner, to enable the use of this knowledge by policymakers and society, and to train the next generation of scholars and leaders.