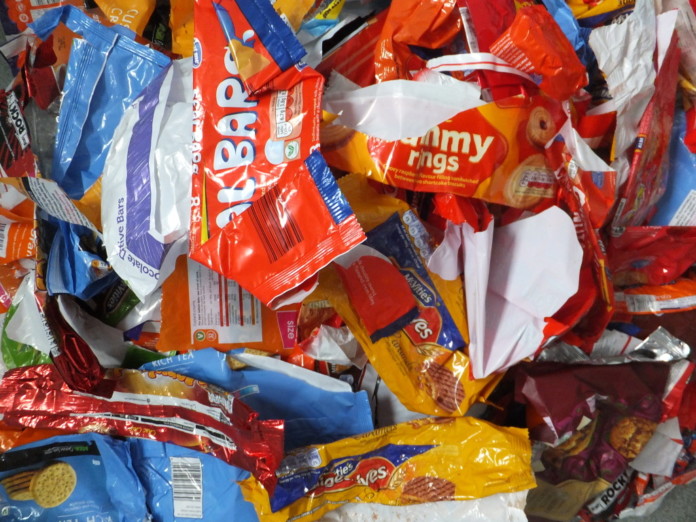 There's now hope of plastic packaging contributing less to landfills and to pollution in oceans. Austrian firm Constantia Flexibles, the world's third largest producer of packaging material, inaugurated the world's first 100% recyclable plastic packaging unit near Ahmedabad on 20 November 2019. This unit is set to redefine packaging in the world. The new plastic can be recycled nine times. So far, except milk covers and PET bottles, all other plastic material found their way into landfills, incinerators or oceans.
Called Constantia Ecoflex Ahmedabad, the unit will produce EcoLam range of high-barrier flexible packaging that is resource-efficient and recyclable. EcoLam is a lightweight mono-PE laminate suitable for a variety of packaging applications. It has a mono-material structure that ensures it is fully recyclable. Its carbon footprint, a company note said, is 32% lower than that of comparable products. It's known to offer similar benefits as aluminium foils.
The new unit's single line can produce 600 tons per month with capability to add more lines. This output is largely meant for the Indian market. Similar plants are being planned across the world.
Constantia has been growing in India through acquisitions. It acquired Ahmedabad-based Parikh Packaging 5 years ago which was founded by Pavan Parikh and Pranav Parikh. The brothers are part of the new venture and hold senior positions. The company posted a turnover of Rs. 900 crore in the last fiscal. Costantia also acquired Kolkata-based Creative Packaging.
In a chat with Benedict Paramanand, Editor of sustainabilitynext.in, at the new plant, Alexander Baumgartner, CEO of Constantia Flexibles, said this the plant is part of Constantia's pledge to make all its products recyclable by 2030. Edited excerpts:
Constantia's Roadmap
We made a commitment a year ago that by 2025 we want 100% of our production, everything we sell to the pharma industry and into the consumer industry, to be recyclable. Our current rate is 56%. We have a lot of challenges while we try to achieve our target.
There is no value in multi-resin packaging material today, but now mono-material based packaging can be collected and recycled, just like the way PET bottles are done or recycled."
Will the Cost of Products go Up?
As part of extended producer responsibility (EPR) principle, most countries, including India, are now imposing higher fee on FMCG companies. The EPR fee in Europe is going to go up three times from 1 January 2020. In the new regime, if producers like Nestle and Unilever start using our sustainable packaging material, they will actually save money. That way, Constantia will benefit as the EPR fees go up.
Also, today, more and more young consumers care. Despite their low income levels they are ready to spend money on goods that are good for the planet.
Packaging Trend in India
In India, there's a big push for recycling. That's why we built our factory here. India's ban on single use plastic will help us as our packaging would soon be recyclable.
Can the producers of low price point consumer products in India afford such sustainable packaging? We need to make it affordable. We have a learning curve in front of us. We are not targeting lower price point in phase one. But one day we will get there.
Retailers More Demanding Than Law Makers
Contrary to popular belief, legislation in the United States and elsewhere is not pushing green packaging hard enough but retailers like Walmart are more proactive. Globally, it's the retailers who are taking the lead, not the governments. With both governmental and retailer support we could achieve 100% sustainable packaging sooner than the target year of 2030.
We as an industry are at the turning point and we are the front runners. The next big step is how can we reuse our own wrappers multiple times. We are currently testing this process.
Asia is better placed at recycling wrappers as collecting is easier because of concentration of large populations in cities compared to the West. Economies of scale here is attractive. This will also reduce both land and ocean litter.
Biodegradable Plastic is a Myth
Pavan Parikh, co-founder of Parikh Packaging, makes a case against biodegradable plastic and calls it a myth.
Firstly, in a poor country, he said, it would be a crime to use corn to make plastic packaging films. "It is three times more expensive and provides no barrier for protecting food. Also it is very expensive to compost, where we need proper collection, water and microbes."
Prof. Achim Grefenstein, Senior VP, Group R & D at Constantia Flexibles, said bioplastic emits CO2 while decomposing beating the very logic of it being biodegradable. Furthermore, hardly no biopolymer will degrade in the ocean and only very few in the landscape. Most of the degradable polymers need collection and industrial composting at elevated temperatures.
He said one of the viable options currently used in Europe is to incinerate plastic and use the oil in cement factories. It's better than sending it to landfill. The by-far the best end-of-life-option is mechanical recycling. Recently, there is also raising interest in chemical recycling, but also here mono-material polyethylene like milk covers are better than mixed plastic laminates as they produce better oil and waxes at lower cost.
Amul Drives India's Packaging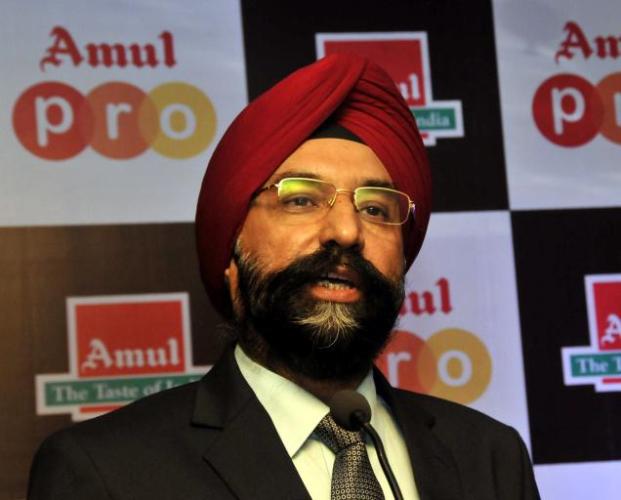 Speaking at the inauguration function, R S Sodhi, MD of Amul Industries, said there's going to be massive opportunities for sustainable packaging in India. India's dairy industry is $100 billion, the organized sector is only $28 billion. The investment next 10 years in the dairy industry will be $110 billion.
Amul uses $500 million worth of packaging for milk currently, which is 100% recyclable. The Indian food industry uses $10 billion dollar worth of packaging and is growing at 20% annually. Amul is India's biggest FMCG brand with more than $7 billion turnover and is owned by 3.6 million farmers.