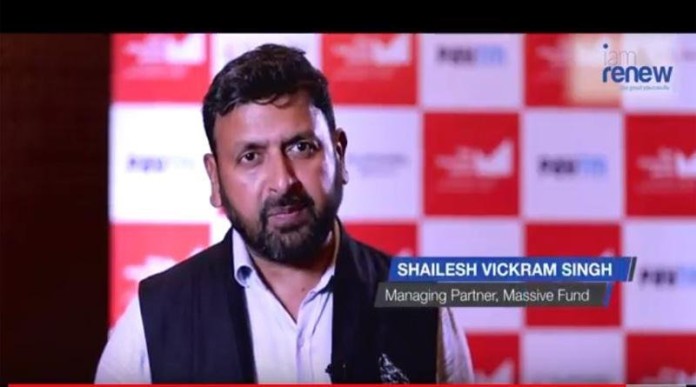 Bill Gates, Mark Zuckerberg, Warren Buffet, Azim Premji, the Tatas, and Infosys founders are capitalists with a heart. They are trying to use good part of their wealth to solve global problems in remarkable ways. Their fundamental belief is that governments alone cannot be expected to solve gigantic problems. They need smart people, not only with deep pockets, but also with broad vision, deep management expertise and also ability to rally others towards a common goal.
But the earth's problems are so enormous that we need hundreds of such people to change the current discourse of certain ecological doom to possible ecological boom in a couple of decades. It's baffling that the popular discourse today on climate change, waste, water management, dwindling forest cover, largely delves around how to make the Planet Earth survive rather than about how to work towards its revival. History has shown that survival mindset often results in suboptimal outcome.
That's where people like Shailesh Vikram Singh come in. They firmly believe that Planet Earth needs big thinking and big money to address big problems. Incrementalism is for wimps.
He's made a bright start. Backed with a $150 million Massive Fund, he hopes it could draw investments worth at least $ 3 billion towards climate mitigation. With the Go Massive incubator initiative, launched in June 2018, the plan is to back deep tech start-ups that could go on make the world a cleaner and a less unequal place. Cleantech investments in India have lagged behind because of lack of appetite from conventional VCs. Go Massive could step in to fill this important gap. Shailesh believes only good venture capital could do the magic.
Clarion Call
For two decades Shailesh has straddled the high streets of venture capital and enjoyed doing it. But, his heart, even when he was a teenager, was for doing something that had larger meaning.
Looks like his clarion call came this year. He wrote in his recent blog "The biggest problems that haunt me are no longer next big ideas in e-commerce, deep learning, possibilities in B2B space or consumption but rather the large and real problems of declining forest cover, sad state of water / sanitation, environment, polluted and choked rivers /ocean and our ever declining good quality air."
His formula is to apply deep science and big venture capital with scale. He believes only a collaborative approach can achieve his vision. Very quickly, he has been able to loop in National Research Development Corporation (NRDC), IIT-Delhi and IIM-Lucknow besides Sustainable India Finance Facility (SIFF). He is on the prowl to get more.
VC the Savior
In his blog, Shailesh wrote that "venture capital industry is one of the finest products of the dark ugly big capitalism." He also believes "one crazy passionate entrepreneur can change the world and create wealth without resorting to all dirty underbelly tricks of capitalism." To a graduate from IIM Lucknow, Capitalism seems to be a bad word.
Separating Capitalism from venture capitalism is like trying to look at an elephant and its trunk separately. Interestingly, the decade old conscious capitalism movement has picked up credibility and Shailesh's massive green funding initiative could fall into that spectrum. We still can't do away with Capitalism.
It looks like Shailesh has turned a crusader. He does sound like one, which is not a bad thing because crusaders tend to achieve multiple X returns on their investment in time and energy. Although he needs a lot to go in his favor.