Can yoga be the much needed inside-out approach to save and rejuvenate Planet Earth from manic destruction? It appears it can
By Benedict Paramanand
If Yoga is India's gift to world, it appears it has also given one of the most powerful sustainability tools to it. With Prime Minister Modi's resolve at reclaim yoga as India's heritage through an international movement, he may well be leading the revolution for transforming the world's lifestyle away from reckless consumption to one which is responsible. Mahatma Gandhi was perhaps the first leader of the modern sustainability movement when he said: "There is a sufficiency in the world for man's need but not for man's greed."
Yoga gurus believe that Patanjali's Ashtanga Yoga, a code of conduct written 2500 years ago, could lead to a spiritual revival across the globe. This code, consisting of eight aspects (limbs), has individual, social and also environmental and economic dimensions. Despite global community's major initiatives towards addressing climate change, they seem to be too feeble in the face of considerable and continued degradation. Consumer and corporate behavior don't seem to reflect the extent of urgency needed to address issues such as pollution of air and water bodies and destruction of natural habitats. The impact of clean-tech is still far away.
One of the reasons for the current despondency is because all the solutions to mitigate risk reflect an outside-in approach. Problems of such immense magnitude need to be addressed by both outside-in and inside-out approaches.
Can yoga then be the much needed inside-out approach to save Planet Earth? The following accounts offer hope:
Victoria Jansen, a senior at Crescent Valley High School (Oregon US), shared her experience at Corvallis Sustainability annual town hall meeting, in March last year.
"For me, yoga was an escape when I found my mind telling myself I was not perfect, that I needed to change. I wanted people to see that, if you let it, it allows you to think about the world in a different way, have clarity in difficult situations, and find solace. But I also wanted to bring people together, break away from the labels of high school, so that students could have an opportunity to identify themselves, and in doing so, be inspired by all the things they have to offer to the world.
By building these communities, you open doors for creating a healthy environment through social wellbeing. These interactions are what bring about change. By connecting with other people, you are allowing yourself to experience life and connect with the world around you.
This, in my mind, is the basis of sustainability. "Going green" is about building these communities, these frameworks, so that people can be inspired so that ideas can be generated. All the world's environmental problems can, and will be solved one day, when we remember the impacts our communities can make, on others, the world and the environment. And when we remember that no change ever begins without the incentive of inspiration." http://livewellstudio.com/pages/our-vision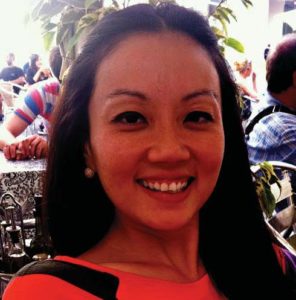 Yogi-Nomad
Here's another account by Nizhen Hsieh, a yoga teacher affiliated with Yogi-Nomad, an NPO dedicated to expanding consciousness through yoga worldwide. www.yogi-nomad.org#sthash.tbXl6V2N.dpuf
"What came out of my Yoga Teacher Training in Nepal was the understanding that true sustainability and benevolence begins within the self. If we don't unlearn the bad habits that arise from the acceptance and understanding of our unsustainable behaviors, we will always be hindered from achieving the kinds of changes we want to create.
Yoga has given me an internal sustainability that not only allows me to maintain and cultivate a sense of wellbeing, but also encourages my energy to be extended to my surroundings and community, beyond the window to this world and life at large."
Permaculture
Commenting on a post on yoga Uma Viswanathan wrote, in 2010 that "Yoga and sustainability are, indeed, very connected. I actually teach programs in Haiti that merge yoga with permaculture (a discipline of sustainable design).
Yoga allows one to let go of holding onto the past ways of doing things and also lets us release any anxiety we have about the future. We become able to see the systems and practices around us more clearly, and approach them with more innovation. We feel more connected to (and responsible for) the well-being of our planet and our fellow people. This makes us care enough to actually choose to implement sustainable solutions.
This perspective is having a profound effect in Haiti right now. We're training Haitian young adults as yoga teachers, permaculture trainers, and in community empowerment, so they can transform their own country from the inside out." http://www.nouvelleviehaiti.org.
These accounts clearly show that yoga is more than a health regimen? Organizations such as The Art of Living and Isha Foundation are doing phenomenal work in India and several countries with yoga as their fundamental transformative tool.
The contagion effect of millions of people doing yoga is bound to have a positive impact on the social and environmental ecosystem. Everyone hopes it could also influences aggressive and quick policy-making.