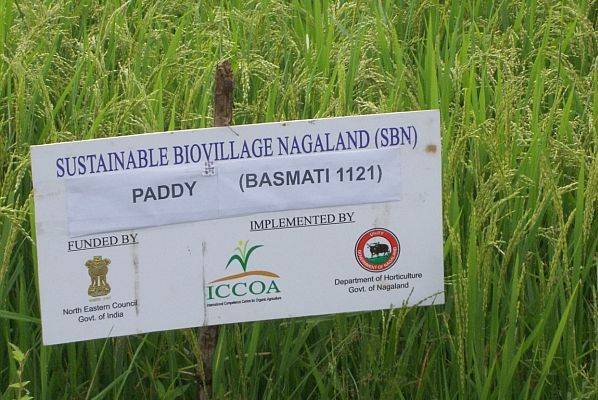 The International Competence Centre for Organic Agriculture (ICCOA), a platform for interaction to all stakeholders in the organic sector, has conceived and set up an innovative initiative it calls Bio-village.
The Bio-village concept goes beyond organic farming and certification. The model aims to increase farmer's income and living standards by integrating seven components such as agriculture/ horticulture, animal husbandry, production of organic inputs, bio gas units, basic processing facilities, rural entrepreneurs, agri and eco-tourism. Farmers and entrepreneurs take up these activities within their village, thereby reducing the costs of farming inputs, processing centres, marketing and enhance marketing opportunities.
Rural entrepreneurs are encouraged to start community compost units, primary processing centres, which will provide employment to the village youth. Farm stays and home stays are becoming popular with eco-tourism initiatives and this is being leveraged to supplement the income. The bio-village model aims to build self- sufficient communities using sustainable organic farming practices. ICCOA is India's leading networking organization. It has full-fledged division in Bengaluru and expertise on policy advocacy, project management, capacity building, market linkage and event management. Spread across 16 States, ICCOA has impacted nearly 30,000 farmers directly through its organic certification program.