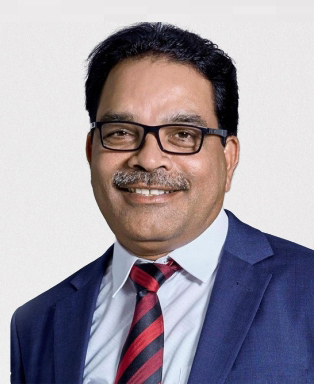 Hindustan Zinc has joined the Taskforce on Nature-related Financial Disclosures (TNFD) that provides a market-led framework for organizations to report and act on evolving nature-related risks. It supports a shift in global financial flows away from nature-negative outcomes and toward nature-positive outcomes.
TNFD is a 100-member consultative body of institutions that supports the vision and mission of its members. It organizes outreach programs across geographies to raise awareness about the criticality of climate change.
Arun Misra, CEO, Hindustan Zinc Limited says, "We are keen to contribute in delivering a risk management and disclosure framework for nature-related risks shaping the reporting framework. It guides businesses in considering nature and its services in business decisions and future investments."
As a COP26 Business Leader, Hindustan Zinc is among the only two metal and mining companies globally, and among only four Indian companies, to be part of the coveted CDP (Carbon Disclosure Project) 'A List' 2020.
A company note states that it has set its Sustainability Development Goals 2025. It aims to protect and enhance biodiversity throughout the life cycle under the Biodiversity Conservation framework. It noted that the company has committed to a 'Long-term target to reach net-zero emissions by 2050' in alignment with the Science-Based Targets initiative (SBTi).
Hindustan Zinc, a Vedanta Group Company, is one of the world's largest and India's only integrated producer of Zinc-Lead and Silver. The Company has its Headquarter at Udaipur, Rajasthan, where it has its zinc-Lead mines and smelting complexes.
The company has stated that it is self-sufficient in power with captive thermal power plants and has ventured into green energy by setting up wind power plants. It is ranked 1st in Asia-Pacific and, globally 7th, in Dow Jones Sustainability Index in 2020 among mining and metal companies.
Hindustan Zinc is a certified Water Positive Company, a member of the FTSE4Good Index and has scored 'A' rating by CDP for climate change.
https://www.hzlindia.com/home/