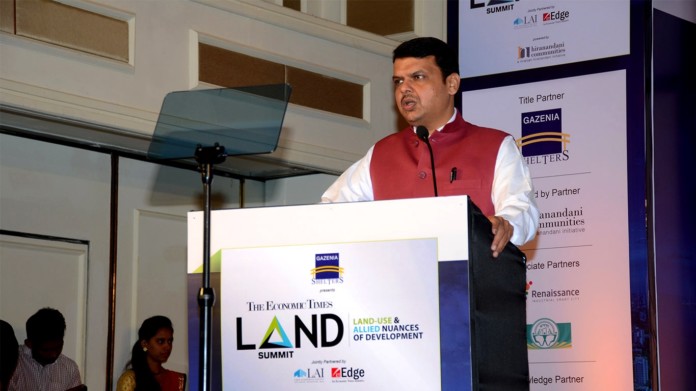 Devendra Fadnavis, the young Chief Minister of Maharashtra, seems to be on a mission mode to transform cities of Maharashtra into sustainable cities. Development plans of all major cities have been sanctioned with the big one – on Mumbai – set to come for approval shortly. Edited excerpts of his speech at the ET Lands Summit in Mumbai recently
Managing urbanization is the biggest challenge for governments today. We have been in a denial mode for a long time believing that India lives in its villages. In fact, 65% of our GDP comes from our cities.
Indian cities are unsustainable urbanization. No Indian city has proper waste management today. We have miserably failed to make our cities sustainable.
Not a drop of sewage in Mumbai is treated today before it goes to the sea. In the next 3 to 4 years we will treat every single drop of sewage in Mumbai.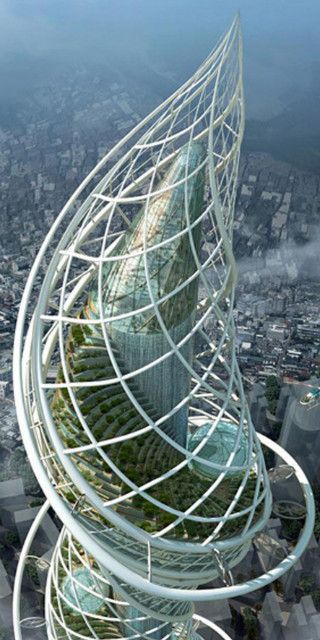 Big push to public transport
No city has found solution using private transport. It's only the public transport that makes the city sustainable. Mumbai suburban railway transports 7 million people
a day today. But it is not enough.
In the past two years, we have planned 200 kms of metro work, started work on 120 km and all 200 kms will be ready for use by 2022. This can carry 9 million passengers.
An SPV (special project vehicle) has been floated for an elevated sub-urban corridor project. This will transport 4 million passengers more.
We are integrating all modes of transport. Creating digital platform where a person will be able to find all the direction through an app. We will also be bringing it on a single ticket.
I have cleared development plans for most of the cities in Maharashtra. It used to take 10 to 15 years before, now we have cleared all of them in two years. The Mumbai development plan is expected to be presented soon and that too will be cleared without any delay.
Nagpur will be the first city in the country to treat all its sewage and sell the water to power plants by next year. Now it is treating 60% of its sewage.
My government is totally committed to sustainability.
Real Estate Scenario
India is becoming a more transparent market since the last two years. India's ranking is today 36, we were 48 three years ago.
India's developers are over leveraged. Interest on profit before tax (PDT) used to be 30% seven years ago. Today it is 150%. Indian developers need to fix their financing issues.
Private equity is only 20%. In that 90% is going to office. The largest owner of office space in India is Blackstone. 50% of all space is leased by American companies. Indian companies account for 30%.
PPP are essentially negotiated contracts. It's in the interest of the concessionaire to reduce capital and operating cost. Usually PPP is a compromise that satisfies no one. One should be sure that you are getting what you paid for and that there is real value.
Bring the Community In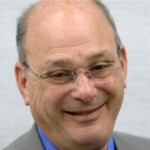 Leslie Pollock, Principal Urban Planner, LAI Global Chapter Chair, says only active engagement with local community and local economy can urban projects of the future succeed. He believes process is as important as policy. Edited excerpts
Democratization of urban planning is important. It should not be top down. The planning process should be built around consensus of people in the community which will face the impact. We have to think of local economics, not just the city economics. This is the new paradigm. We need to bring the community in. A strong vision that connects decentralized bodies. Consensus must be bottom up, not top down.
Sustainability – it's more than the environment. We need sustainable housing market, sustainable transportation market. Market has to be a jobs machine that feeds the economy. It works best, when smaller nodes are developed rather than uniform mass.
Today everything is connected to everything else. Bring jobs and housing closer rather than further. For that we need clear policies. We need clear public-private partnerships to carry the policy. If transport chases land use decisions, it misses the point. It should be the other way around. We need to combine multiple modes. A close relationship between transit and land use planning is a must.
Process is as important as policy. Strong leadership and advocacy bottom up will help remove most of the barriers for projects.