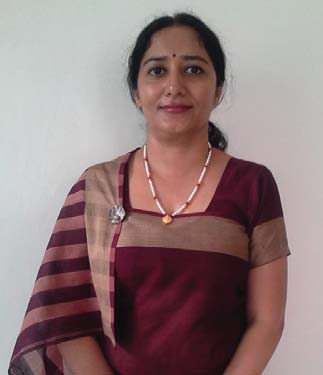 Chayaa Nanjappa is a gritty entrepreneur from Coorg. Kodavas, who inhabit Coorg, are known more for their army generals and coffee plantations and doing business doesn't come to them that easily. In her seven-year adventure in honey and other agri-foods business, Chayaa has broken the glass ceiling. By focusing on very high quality and customer service standards backed by determination, she is raring to go.
The only factor holding her back from unleashing her animal spirits is Karnataka's bureaucratic apathy and red tape. In a free-flowing chat with Suchitra Jayaprabhu, she shares her anguish and dreams:
In 2007, Chayaa Nanjappa, a fi rst generation entrepreneur from Coorg, left her job in a big hotel to follow her dream of starting her own honey business. Her initial plan was to supply pure honey from her hometown to local markets in Bangalore.
She got herself trained at the Central Bee Research and Training Institute in Pune. With a small loan from her mother and with support of Khadi and Village Industries, she started Nectar Fresh.
Three years later, Chayaa relocated to Mysore. Mr. Rajappa, a well-known businessman with considerable experience in management of plantations and retail sector, joined the company as a partner. Nectar Fresh was initially sourcing honey only from Coorg. Today, it sources raw honey from various honey-rich regions of India.
After serving solely as a supplier to other brands, Nectar Fresh began marketing honey and related products under its own label across India. She launched single-portion packs and 30-gram bottles to hotels perhaps the largest consumer segment. Soon Nectar fresh will be launching retail-portion package of jams and sauces.
Future Plans
Nectar Fresh has emerged as one of the largest suppliers of bulk honey from south India, and today its products are exported to international markets. Recently, it met the stringent standards necessary for approval to export honey to Germany. The new processing plant of Nectar Fresh has a much larger capacity of 200 tons per month. Another plant for processing fruit jams and tomato sauces and purées is expected to be operational soon. The company is in the process of introducing Nectar Fresh Coorg Coffee by March 2015. It also plans to market Coorg-grown pepper, cardamom and kokum.
Chayaa is a member of the National Bee Board of India and hopes to infl uence policy to promote it across India. She is happy with the fast pace of her business and says her fulfi llment comes also from being able to provide jobs to rural folk and tribals. "It's not just about our organization, we would like to see the whole environment around us to grow with us".
The biggest kick for an entrepreneur is when her brand gets consumed along with leading international brands or sometimes even replaces them in their home countries like Germany and France. Nectar Fresh is the first brand in India to have launched polypropylene food grade, recyclable sachets and blisters in honey and jams.
Chayaa gets emotional talking about her early days. "ITC was the fi rst to have the trust in me when I started in 2007. I am indebted to them. Because of my quality standards they started packaging their honey in my facility. I am immensely grateful to them."
Chayaa started Nectar Fresh at a very low point in her life. What this means is – you don't need to be on a high and have everything before starting a business. "Determination and belief in oneself are very important to succeed and of course there is no substitute for hard work."