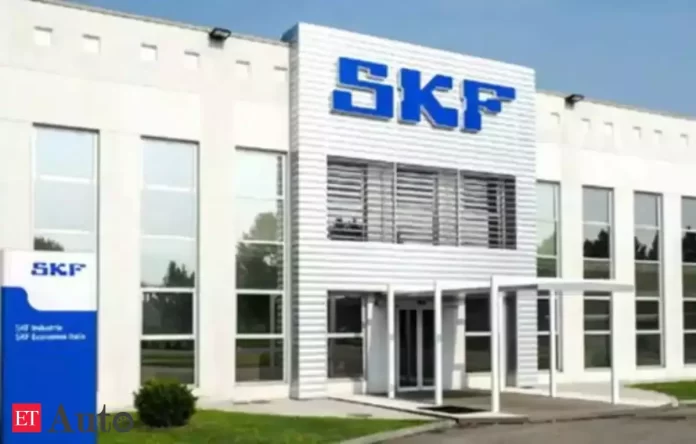 Remanufacturing is part of SKF India's Journey towards a low-carbon future. It has untapped potential for reducing environmental impact, lowering costs, increasing profitability, and creating jobs.
Climate change remains one of the most pressing challenges that necessitates urgent action from individuals, organizations, and governments alike. As the consequences of global warming become increasingly apparent, companies across diverse industries are stepping up to reduce their carbon footprint and contribute to a more sustainable future.
SKF has been committed to sustainability for several years, making it an essential component of our business. We are decarbonizing our operations and also helping our customers achieve their sustainability goals.
SKF started its operations in India in 1923 and today provides industry leading automotive and industrial engineered solutions through its five technology-centric platforms: bearings and units, seals, mechatronics, lubrication solutions and services. Over the years the company has evolved from being a pioneer ball bearing manufacturing company to a knowledge-driven engineering company helping customers achieve sustainable and competitive business excellence.
SKF has a pan India footprint consisting of 6 manufacturing facilities, 12 offices, a supplier network of over 300 distributors and an employee base of more than 2600 dedicated professionals.
In line with this, SKF India has embarked on an inspiring journey towards pursuing a low-carbon future. With a strategic focus on clean technology and sustainability, the company is leading the way in reducing its environmental impact and aiding the industry's transition towards a carbon-free, circular, and clean economy.
Globally, SKF has set ambitious targets to achieve net-zero. We have a proven track record, and we are confident that we will reach our climate goals: 
By 2030, all our production facilities, all over the world, will have net zero greenhouse gas emissions.
By 2050, our full supply chain, from materials to the delivery of our products and solutions, will be net zero.
Reaching these goals requires major focus and commitment from people within our operations and from those working at our suppliers throughout the full value chain. And we are off to a good start. SKF's plan to achieve the 2030 goal is based on continued measures in two main areas.
Improving energy and resource efficiency within our operations
SKF has a good track record in energy efficiency improvement. The company is one of the first to adopt the ISO 50001 energy management standard. Currently, the energy performance of each facility is monitored on a monthly basis. As electricity accounts for 97-98% of the total energy use at SKF India and most of our scope 1 and 2 emissions, optimizing electricity use is a key focus area. To drive consistent optimization of electricity use, SKF India aims to achieve a year-on-year improvement in energy efficiency by 5%.
Switching to renewable energy sources
We have been working to source or generate an increasing share of energy from renewable sources for several years. By increasing the share of renewable electricity used at our facilities to nearly 40%, SKF India is making significant progress in reducing its carbon footprint.
Enabling Decarbonisation of Customers
At SKF, we want to integrate sustainability in our business – in our products, services, and customer solutions. SKF provides products, services and solutions which help customers improve safety, reduce friction, improve process efficiency, reduce waste and use of material, extend service life, and achieve other sustainability benefits. We also contribute to the growth of the renewable energy industry and the electrification of vehicles.
For the automotive industry, where SKF is a strong partner, we are developing innovative products to support the electrification journey. Through the optimization of product design, SKF India develops lighter, more efficient, and long-lasting solutions that improve the performance of customers' products. For Industrial Business, SKF offers a range of services, such as condition monitoring, reliability services, and asset optimization, which can help customers improve the efficiency and performance of their equipment.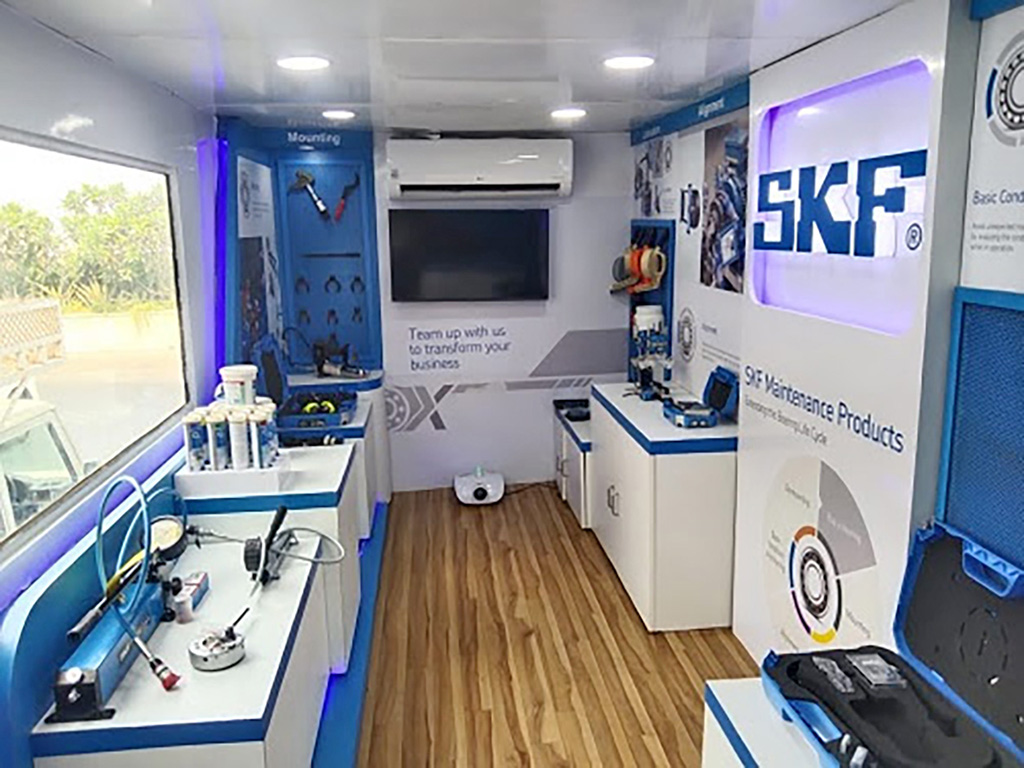 Remanufacturing
For many medium- to large-size bearings in a number of demanding industries, remanufacturing can offer considerable benefits, including lower life-cycle costs and less unwanted downtime, especially if remanufacturing is combined with other SKF services and technologies. In addition, remanufacturing supports company's efforts in the growing importance of sustainability in value chain. This is because remanufacturing not only significantly reduces CO2 emissions compared to producing new bearings but also consumes up to 97% less energy. Remanufacturing has untapped potential for reducing environmental impact, lowering costs, increasing profitability, and creating jobs.
Managing Scope 3
We understand from our carbon footprint studies, that embodied carbon in the steel and steel components plays a major role in our value chain. In simple terms, steel is the most carbon and energy intensive material. With this as the background, SKF India have started to work with steel mills to seek information and monitor specific CO2 emissions for producing SKF material. The company also prioritizes understanding the impact of other direct materials, such as rubber and plastics and continues to explore opportunities for reducing emissions throughout its logistics activities. This collaborative approach demonstrates SKF India's commitment to drive industry-wide transformation and reduce emissions throughout the value chain.
SKF globally launched a tool to help the industry to better understand the carbon emissions for SKF products. With this tool, users can access a dashboard where they can explore how CO2 emissions related to the production and use phase of bearings are distributed in different industries. The dashboard provides illustrative examples based on how emissions differ in various positions across industry applications.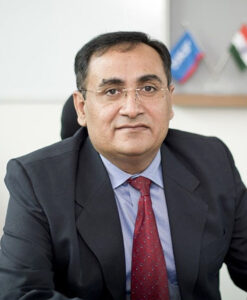 Users also have the option to get a more detailed estimation with SKF's Bearing Select software tool by adding a few data points. The tool also offers the opportunity to engage with SKF's expert application engineers, who can provide a detailed view of the specific carbon emissions for the bearings and how the customer's application can be optimised to reduce energy consumption and corresponding emissions in the future.
Looking forward, SKF is in a strong position to improve the sustainability of customers, own operations, and suppliers as the products and solutions provided to aim at reducing friction. By prioritizing sustainability in its operations and throughout the value chain, SKF India is leading the way toward a low-carbon future.