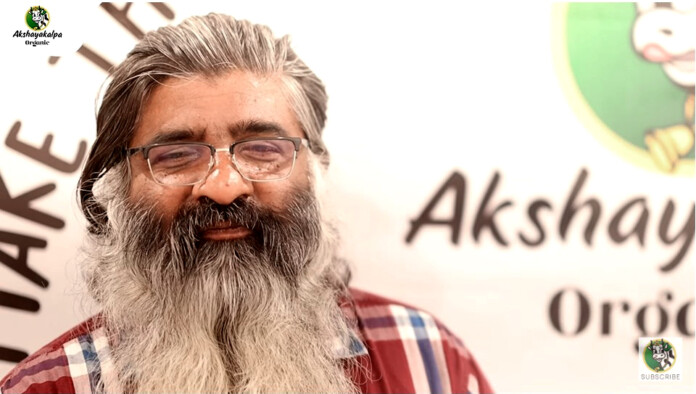 In 2010, 27 Wipro engineers set out to transform the Indian dairy sector. Instead, the dairy sector ended up transforming them. They almost went bankrupt six times, yet they clung on to their dream. Today, Akshayakalpa is India's first and largest certified Rs. 250 crore organic dairy enterprise serving 40,000 customers mainly in and around Bengaluru.
Akshayakalpa is much more than a dairy company. It is deeply engaged in transforming the Indian farming ecosystem or the agriculture model, in which dairy is one of the key elements. The centre of change is the farmer, mostly women farmers, how well the cow is cared for, improving soil quality, improving the quality of homegrown organic fodder, pricing and distribution, and much more.
Unlike regular dairy companies like Amul and state-run dairy companies, which are supply-led, Akshayakalpa is a production-led enterprise. The firm works with nearly 1000 highly trained farmers and plans to double that number soon.
With capital from private equity last year, the company is on an expansion spree. It is setting up dairies near Chennai, Haveri and Hyderabad. It is diversifying into other agricultural products like honey, to shore up its revenue stream.
Benedict Paramanand, Editor of SustainabilityNext went on a field trip to the 24-acre lush green Akshayakalpa farm in Tiptur (150 km from Bengaluru), where it has a 200,000 litres-a-day milk processing facility, a lab and a model farm for training farmers. He met Shashi Kumar, co-founder and CEO for a chat. Edited Excerpts:
At the outset, my visit to your farm was an awesome experience. Could you share your perspective on the market potential for organic dairy products in India?
Well, in reality, a formal market for organic dairy products is very small. This is due to a lack of consumer awareness regarding organic dairy. We've seen over the last 12 years that it requires considerable education to explain our approach to cow rearing, soil treatment, and feeding. Nonetheless, considering that we sell about 35,000 to 40,000 litres of milk daily in Bangalore, we can estimate that organic dairy has a potential market share of approximately 1% of the overall dairy market.
How can the organic dairy market be created?
Creating the market requires extensive education. In the past year, we've taken 10,000 of our consumers to our farm to demonstrate our processes and practices. We also run campaigns on social media platforms and produce explanatory videos. But, in my opinion, the most effective way to communicate our vision is by taking consumers to the farm.
Can you explain how other dairy farmers can transition to organic farming?
The transformation to organic dairy farming involves a localized approach and curbing external inputs to the farm. Here are three critical steps:
Stop external inputs: This means not purchasing feed from outside and providing cows with a freer range environment.
Understand how to feed cows organically: Farmers must grasp how to nourish cows in an organic system by growing their feed.
Learn how to raise cows: This involves understanding how to raise both milking and young cows in an organic production system.
Bear in mind that this is a long process that can take three to five years and needs consistent commitment from the farmers.
What role does price play in attracting farmers to organic dairy farming?
The issue in India, not just with organic but general dairy farming as well, is profitability. The costs can be quite high. If we examine a non-organic milk production system, the cost is about 32 to 33 rupees per litre, with 40% of that cost dedicated to buying feed from outside. When a farmer begins to grow their feed, they can save about 15-20%. This cost-saving, along with our slightly higher payment rates, can make organic dairy farming more profitable.
Can you share some of your personal journeys and experience in the dairy industry?
I have been with Akshayakalpa for 13 years now. What I've realized in my journey is that the problems in farming is massive. We initially thought we could change farming practices by providing resources and guidance. Instead, we found ourselves changing more than the farmers.
There's a pressing issue we're facing – the dwindling population of farmers. In 30 to 40 years, there may be no farmers in India to produce food. We work in around 900 villages, and in half of these, no population under 45 years old is willing to take up farming.
The critical task at hand is to make farming sustainable and attractive to younger generations. We must move away from idealized notions of farming and acknowledge its challenges. Our goal with the 800-900 farmers we've worked with is to make them role models in their villages, showing others that farming can be profitable and fulfilling.
How has the journey been for you and what has made you stick to this path?
Despite disillusionment, the main thing is that we have stuck along. Now, our future seems very promising. We were fortunate enough to come from the technology industry and had savings, which we depended on. Additionally, the 27 of us wanted to make change happen and had no intentions of making money out of this. In times of crisis, we came together and funded Akshaykalpa. During the 12 to 13-year journey, we have come close to bankruptcy six times, but we managed to keep our motivations higher and continued to fund to keep the company afloat.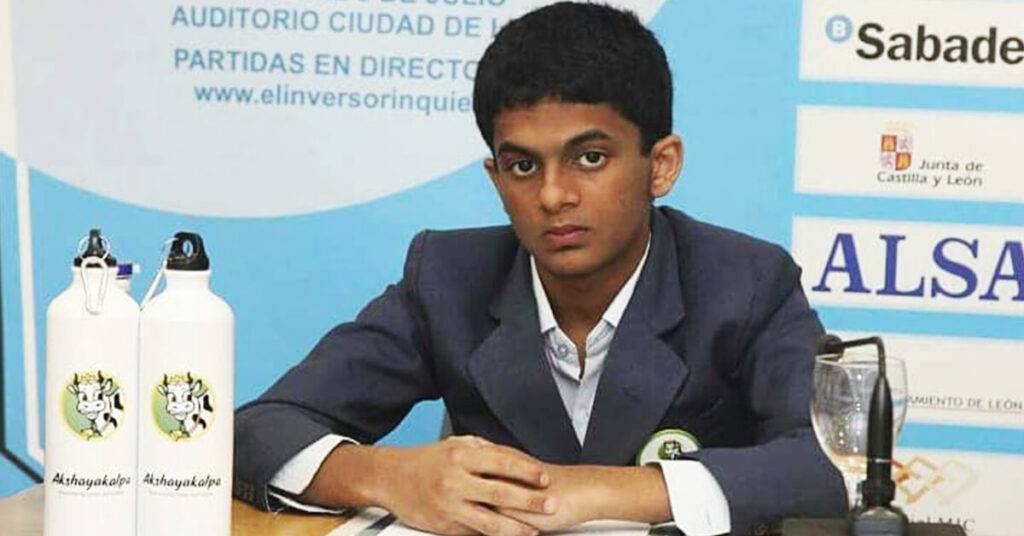 As part of its branding strategy Akshayakalpa announced the 15-year-old Chess Grandmaster Nihal Sarin as its brand ambassador recently. Nihal is the youngest Indian ever and third-youngest player in history to break the 2600 barrier in chess. This is considered to be among the biggest sponsorship deals for an Indian chess player after Viswanathan Anand.
How did you manage to build a successful company?
I believe that luck played a significant role. For instance, our milk product was accidental. We initially intended to work on improving soil conditions but ended up in the dairy industry. Consumers started to like our milk, which was a lucky break. Furthermore, during a difficult phase from 2017 to 2019, we explained our situation to a hundred farmers we worked with and asked if we could make one payment per month instead of two for the next two years. All hundred farmers agreed without hesitation, which I also attribute to luck.
Is there a price point resistance for your product?
Yes, there is resistance. Our products are expensive, limiting our consumer base to about 1% of potential customers. This will continue to be the case. There is a perception problem that needs to be addressed – people need to understand that they should pay a premium for good food.
What's the future of Akshay Kalpa in five years?
In three to four years, we expect to be profitable. We're expanding our product range into honey, greens, and vegetables. The diversity of our farm products needs to go up and the efficiencies of our operations should also increase. This way, we can increase the farm income and make our operations profitable.
Do you have any big thoughts on how to make the Indian dairy industry profitable for farmers?
Farmers need to make dairy farming a science. Currently, they are feeding animals with concentrated feed, which is profitable for feed companies but not for farmers. Farmers should grow their own fodder – what's required for the cow. This way, dairy farming becomes profitable. Whether it's organic or conventional farming, farmers should not buy anything from outside.
For More Details, visit
Edited by J Shruti