The pressure on businesses to be more responsible is growing. Surveys indicate employees are ready to quit if there is value misalignment with their employers. This is good news for all stakeholders.
---
51% of Millennials will quit or look for another job because of value misalignment.
Tech ranked as the top societal issue demanding business action in India
83% of Indian knowledge workers want to have a say in the societal issues
89% agree businesses need to do more in addressing waste and pollution
---
Atlassian Corporation, the maker of Jira, Confluence and Bitbucket, had commissioned the Return on Action research in India to examine the impact of the action, or inaction, of businesses in tackling pressing social and environmental issues. The research, undertaken by PwC Australia with support from PwC India, reveals an overwhelming majority (97%) of knowledge workers expect action from businesses on issues related to the environment, health & wellbeing, the economy, technology, human rights, and equality, and 82% believe businesses should be just as concerned with their social impact as they are with their financial performance.
Crucially, there are high risks if an employer's actions don't align with the values held by their employees. Half (50%) of knowledge workers would go so far as quit their job or start looking for employment elsewhere as a result of value misalignment – it goes up to 51% amongst Millennials, the core workforce, and 53% of women knowledge workers who are also more likely to admit feeling pressure from their employer to support causes they don't believe in.
As well as losing staff, there is a danger of a negative impact on workplace culture, performance, and organizational reputation if employer and employees' values do not align. Nearly half (49%) would discuss discontent with their colleagues and over one-third (34%) with people outside of their organisation, while 43% would be "disengaged" at work.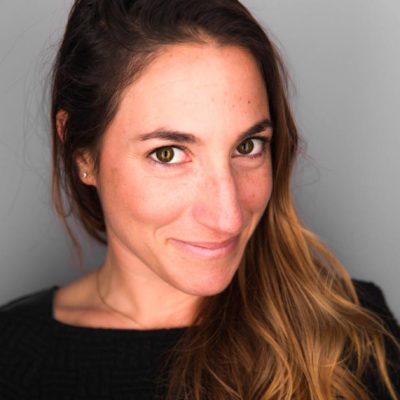 Jessica Hyman, Head of Sustainability, Atlassian said, "Our inaugural Return on Action research in India sends a clear message to businesses that speaking up and acting on social and environmental issues is non-negotiable. It's no longer a decision on whether to act, it's a matter of how."
"But before making that leap, the research highlights the crucial need for businesses to consult with their employees from the outset, with over three-quarters (83%) of knowledge workers wanting to have a say in the societal issues their employer acts on. From here, businesses must determine its approach in a way that aligns with both employee values and its business strategy."
The business case for considered action is clear with the research revealing a strong correlation between satisfaction with the actions of an employer and overall job satisfaction, which is crucial for employee retention and attracting talent in an increasingly competitive market.
Technology
Companies looking to compete in technologies like AI, Machine Learning and cloud have a big opportunity to prove they are adopting these technologies responsibly.Almost one-third (31%) of respondents agree that businesses have the primary responsibility for addressing issues related to technology pertaining to digital privacy, responsible use of technology and data and digital infrastructure, even more so than the government (18%).
When asked the top issues businesses should act on, technology issues topped the list across all age demographics – specifically, digital privacy for Gen Z (86%) and Millennials (84%), responsible use of data for Gen X (88%) and digital infrastructure for Baby Boomers (91%).
The Environment
According to the 2022 World Air Quality Report, India was eighth globally in its rankings of PM2.5 concentration, i.e., harmful air pollutants, and 12 of the 15 most polluted cities in Central and South Asia are in India. Atlassian's study found environmental pollution placed at the highest relative importance by respondents. 89% agree businesses need to do more in addressing waste and pollution, and 87% agree they should take full responsibility for their environmental impact e.g., renewable energy and zero waste.
The Economy
Over half (56%) of knowledge workers believe issues related to the economy, such as unemployment, corruption, and poverty, are more important now compared to the past 12 months, and 43% believe businesses need to do more to address these issues. In the current economic environment, unemployment ranked fourth in relative importance of social issues overall.
Empowering Employees
"There are many ways a business can demonstrate to employees its commitment to an issue, from setting public facing goals, reporting out progress against them, investing in external partnerships and advocating for critical policy," Jessica Hyman added. "But above all, knowledge workers expressed a desire to be empowered to act themselves, such as through education programs or opportunities for fundraising or volunteering. This is a powerful way for businesses to work alongside their employees creating the time, space, and support for them to lead the change they want to see, rather than dictating the path ahead."
The survey was conducted Pan-India by PwC Australia with support from PwC India between 10th February and 23rd February 2023 with a sample size of 2,406 knowledge workers across a range of states, industries, and demographics. The data in this report is significance tested to a 95% confidence level with a margin of error of 2%.
Link to the Return on Action Factsheet